So Many Ways to Be Amazed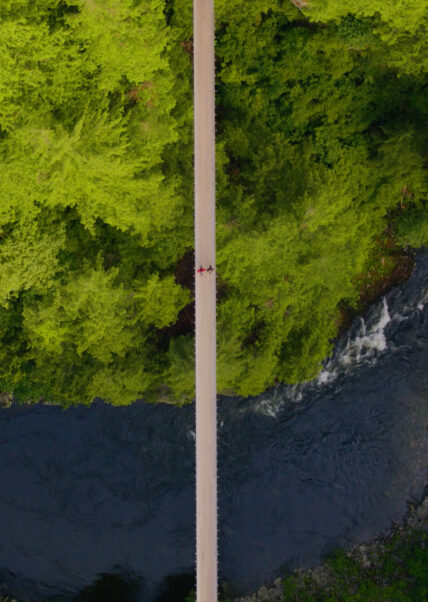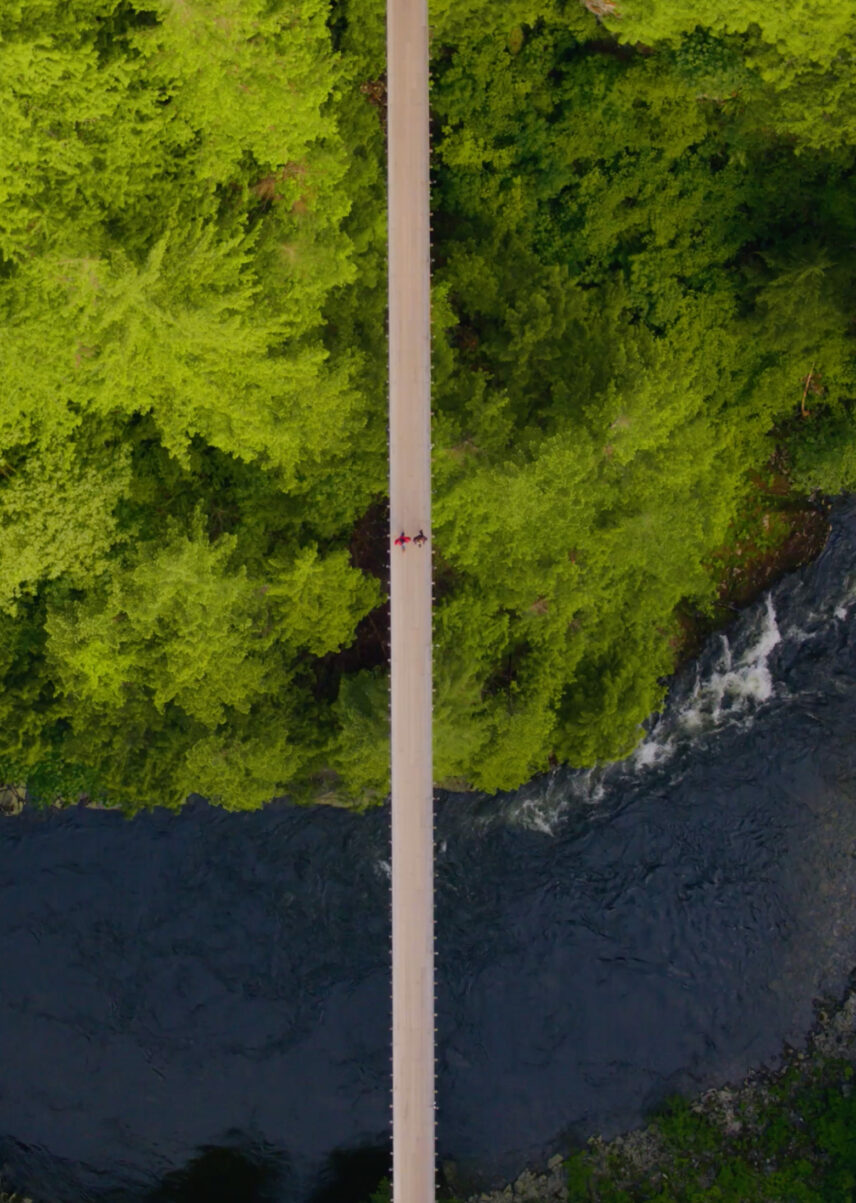 The Suspension Bridge
Venture onto the swinging planks of the one and only 450-foot Capilano Suspension Bridge and experience the natural thrill that's amazed millions of visitors since 1889.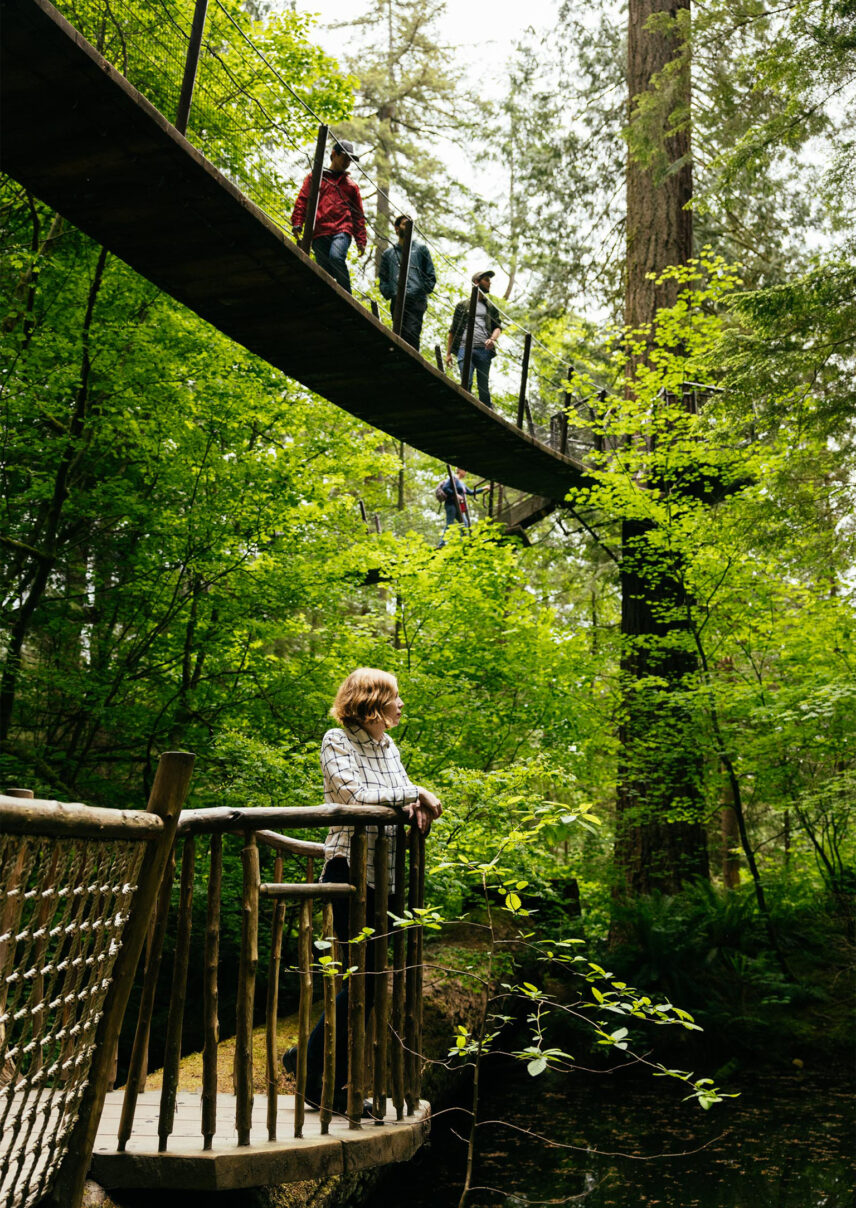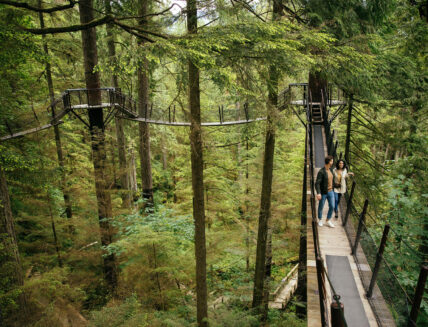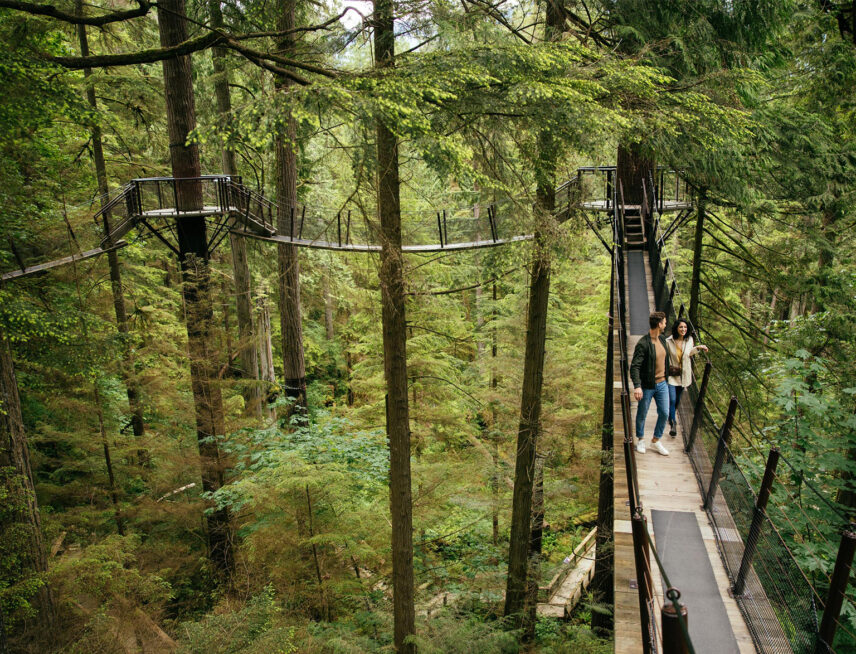 Treetops Adventure
Get a squirrel's eye view of the thriving coastal rainforest from towering platforms and seven suspension bridges, which take you far beyond the forest floor.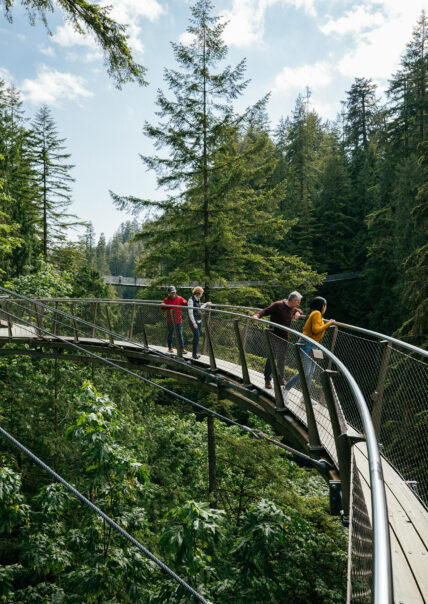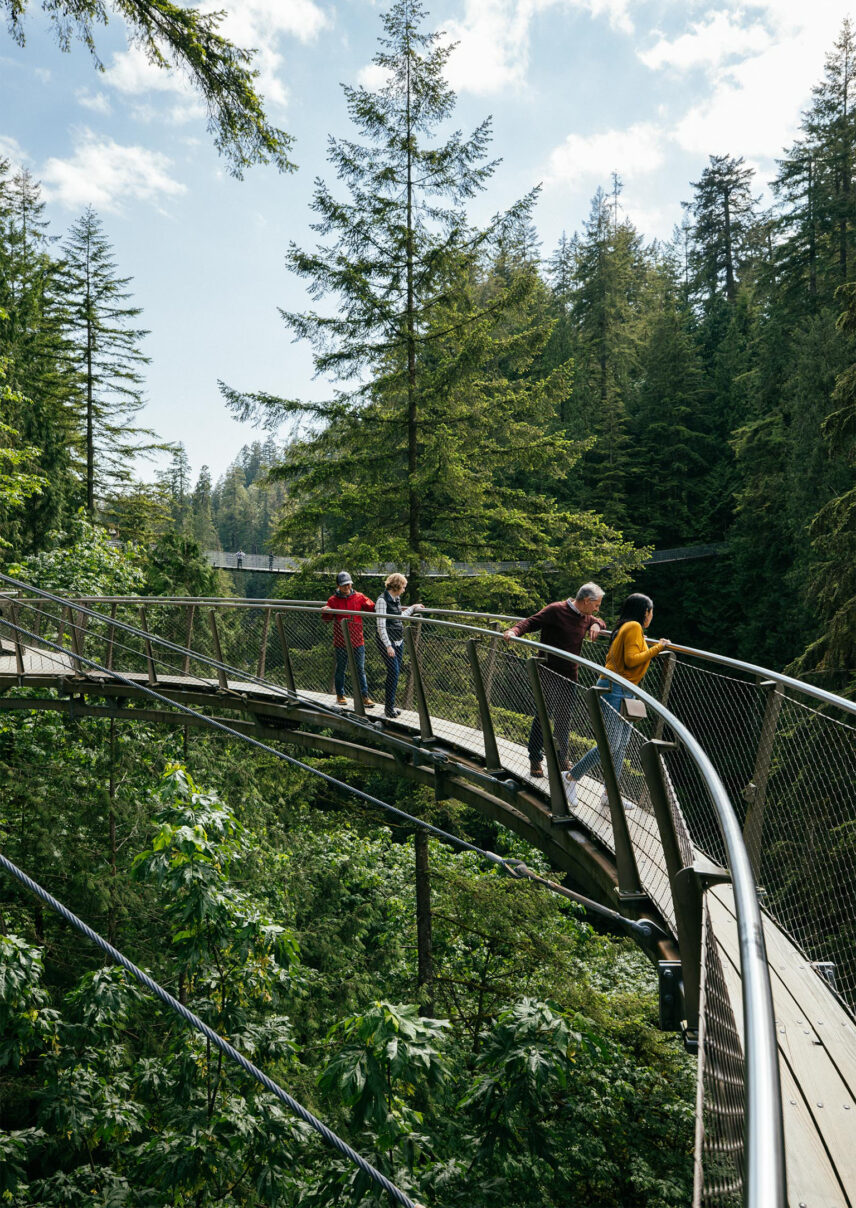 Cliffwalk
Providing thrilling views on the edge of nature, Cliffwalk is a gravity-defying cantilevered walkway clinging to the granite cliff high above Capilano Canyon.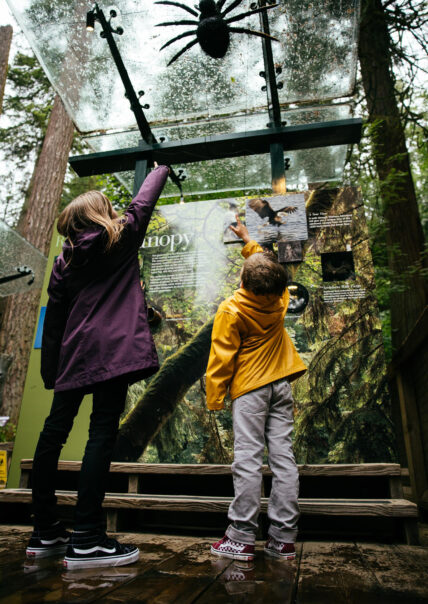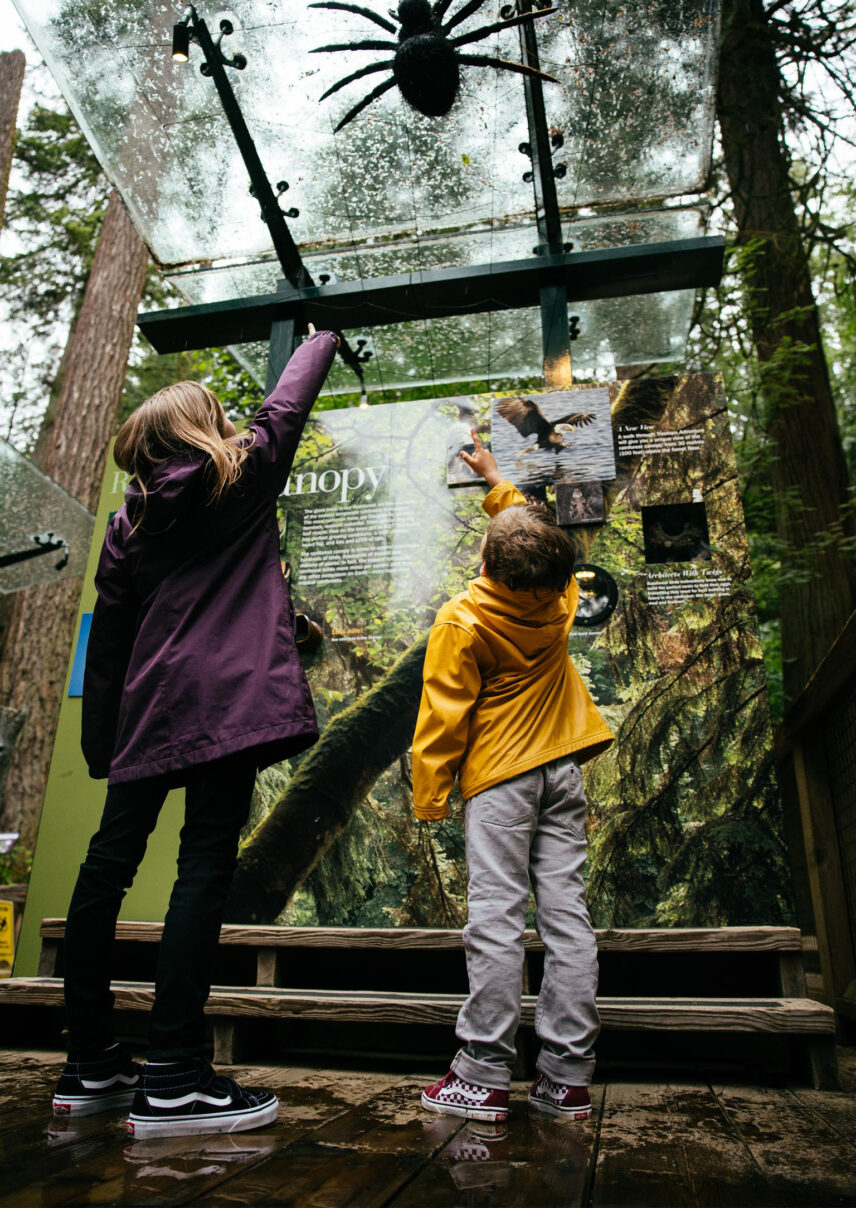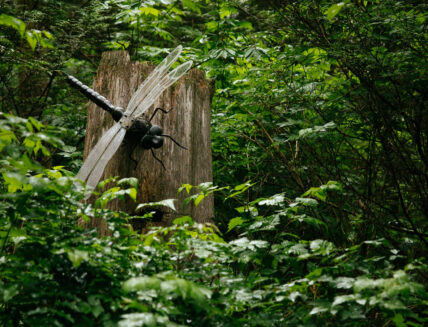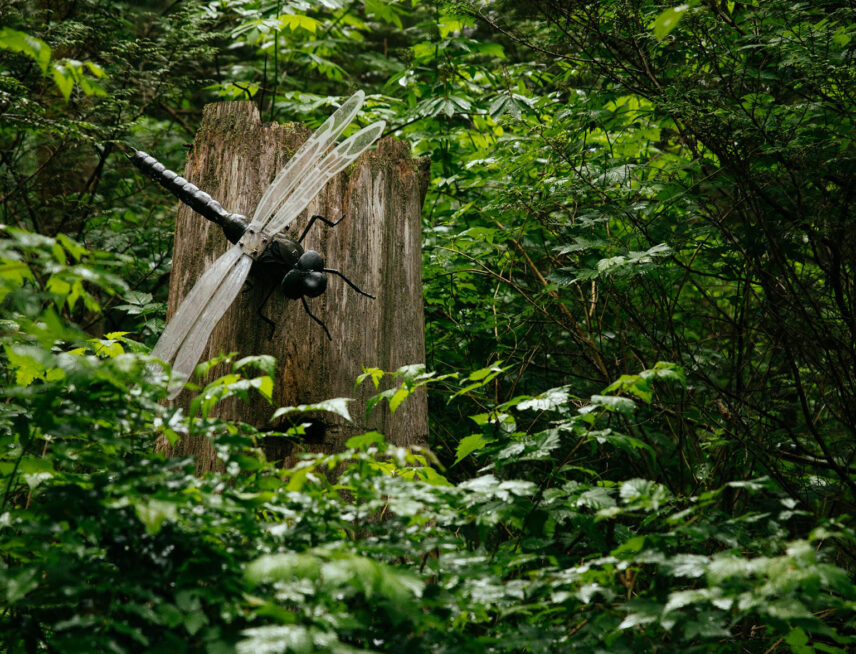 The Living Forest
Get deep into the temperate West Coast rainforest ecosystem and life at the canyon's edge through this highly visual interpretation of the forest floor, rainforest canopy, and geology.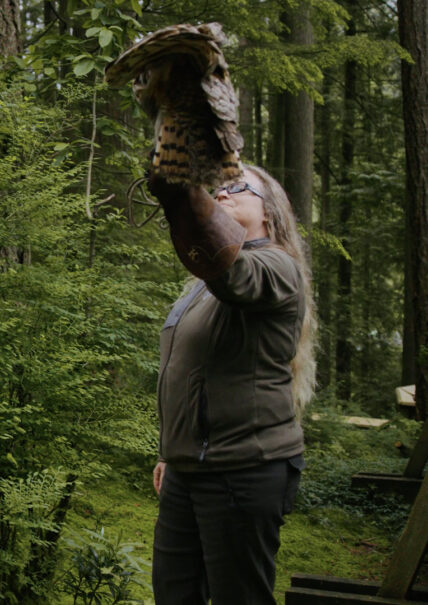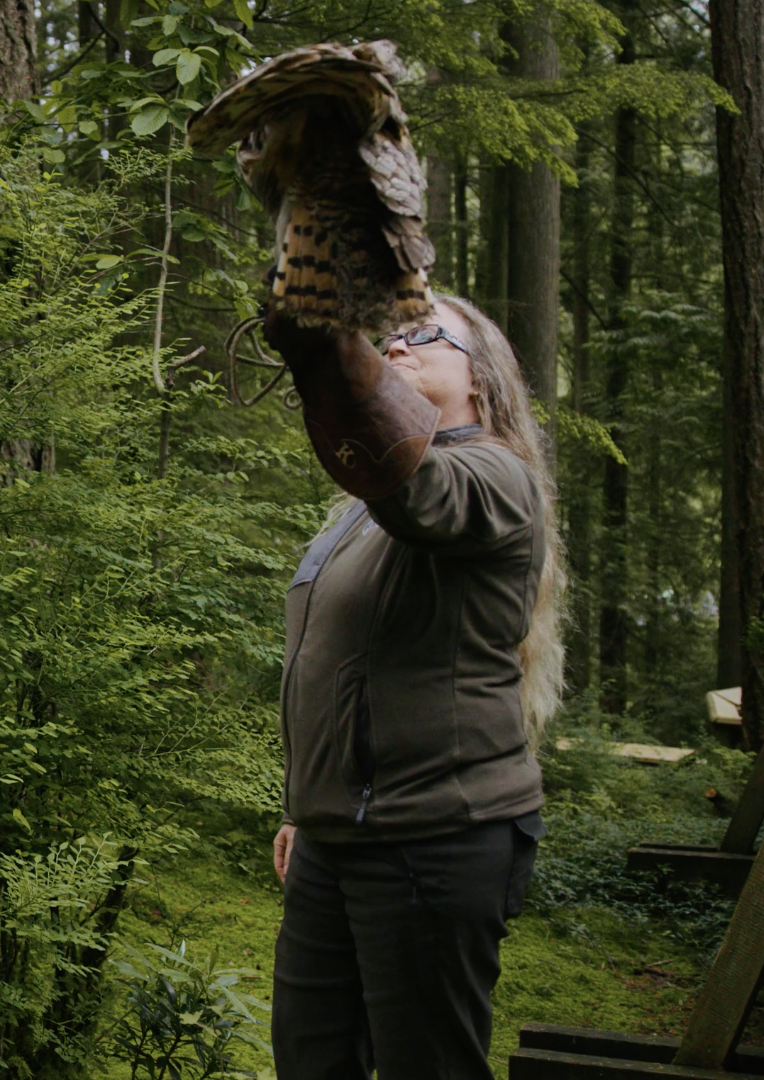 The Birds of Raptors Ridge
Between April and early September, meet eagles, owls and other birds of prey with the guidance from their dedicated team of handlers from the Raptors Ridge facility, a local organization committed to educating the public about wildlife conservation.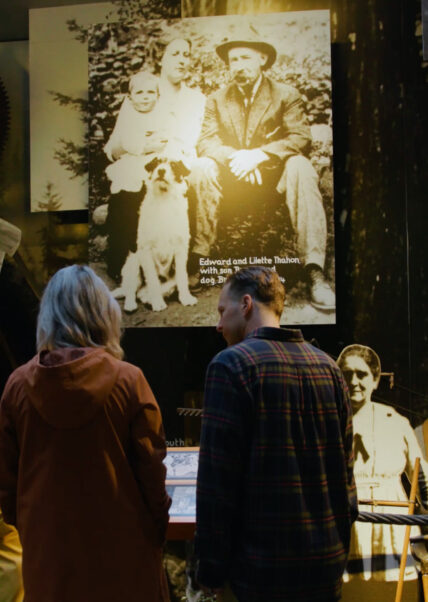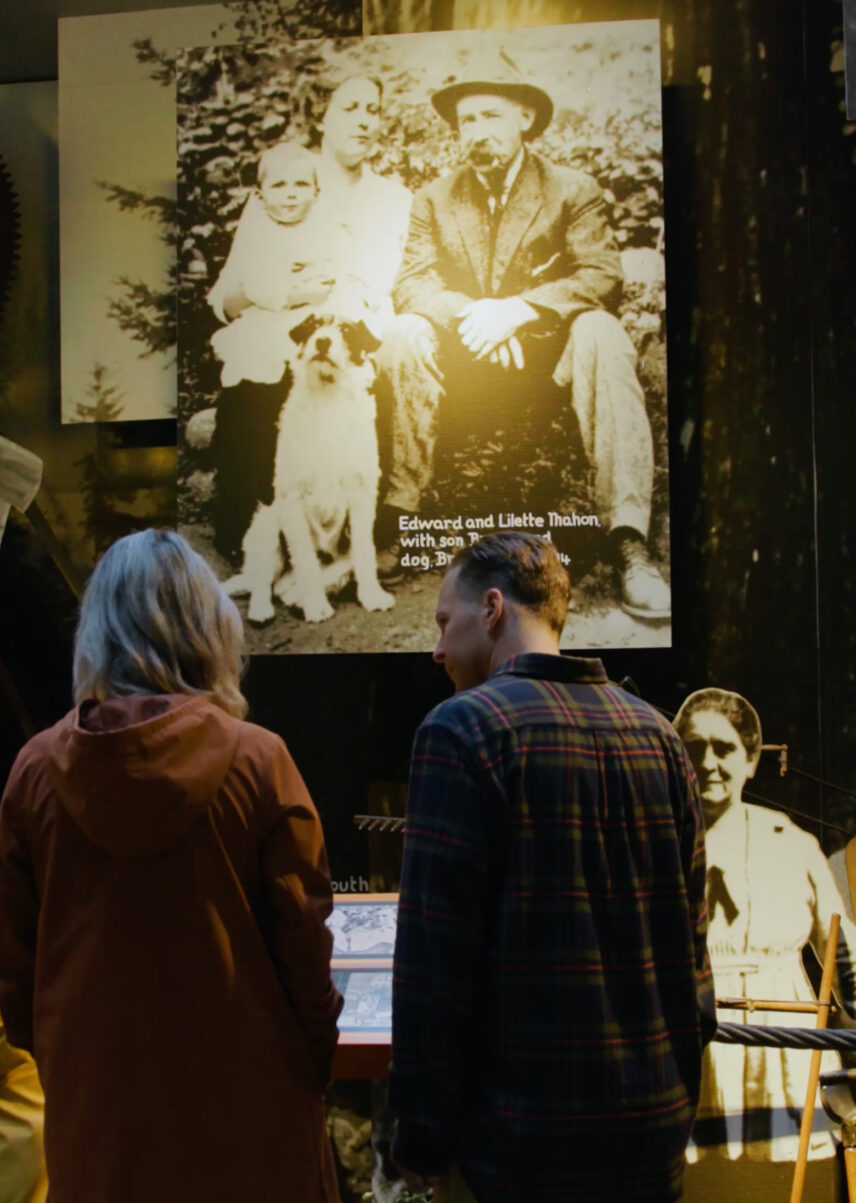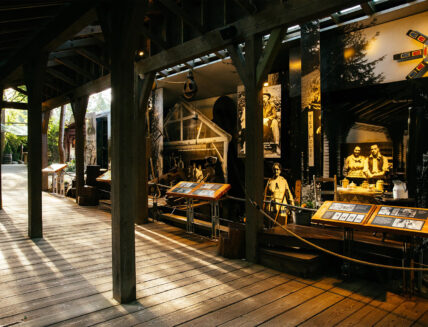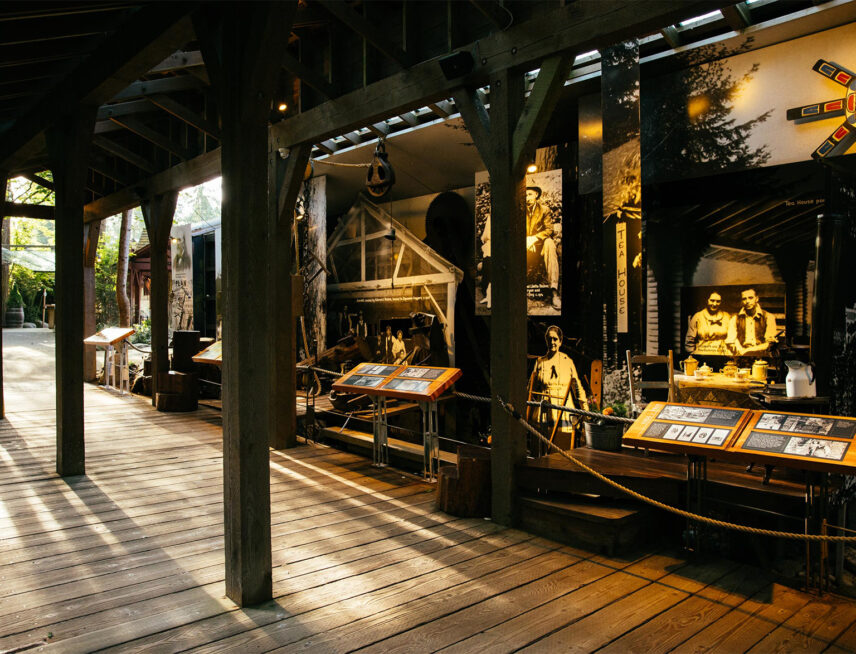 Story Centre
Trek back in time to 1889 with rare photographs, murals, artifacts and antiques chronicling the early history of Capilano Suspension Bridge Park.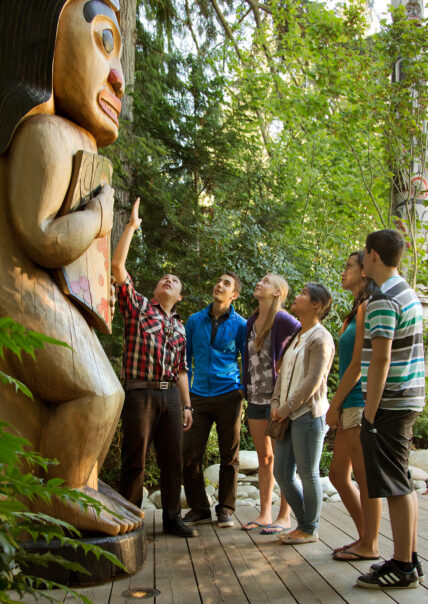 History, Culture & Nature Talks
Discover the fascinating history of this special place from its very beginnings. Absorb its stories and unearth the mysteries of its unique ecosystem.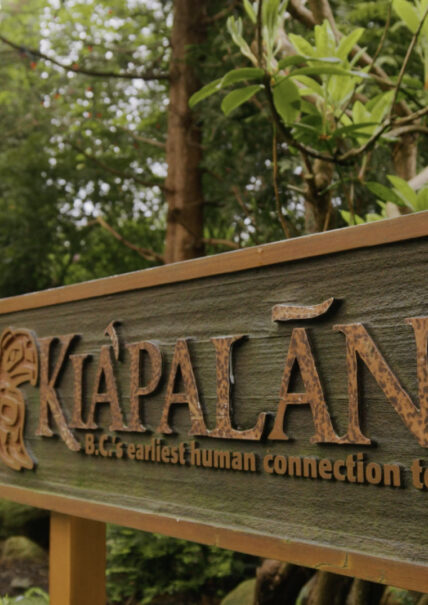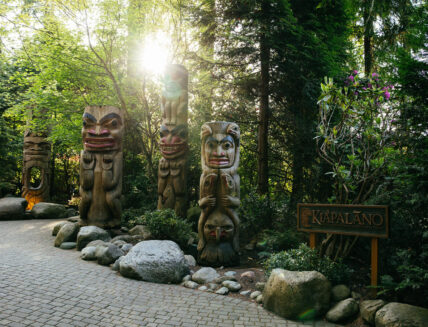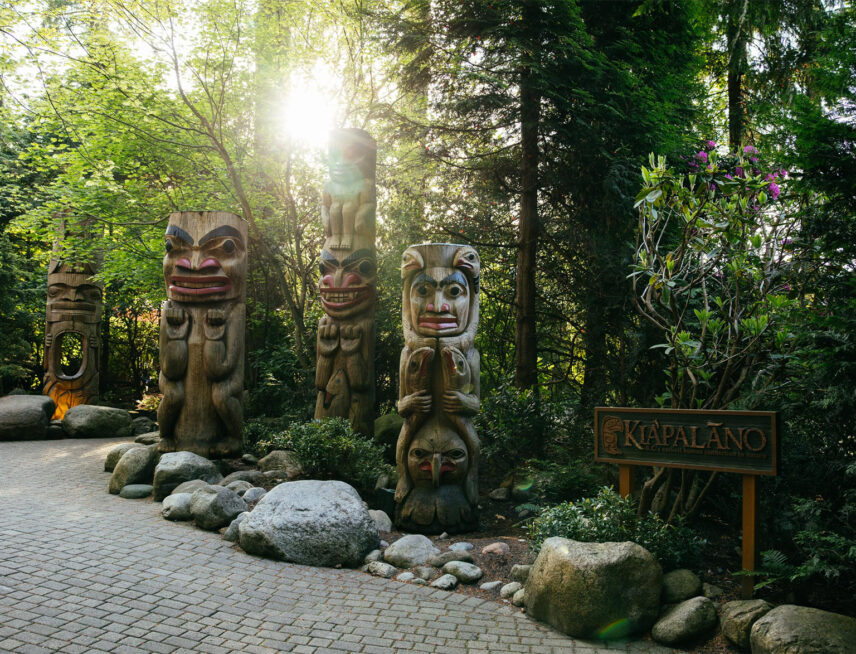 Kia'palano
The Indigenous people have called this land home for millennia. Kia'palano is where you'll learn about the connection between their culture and the natural world.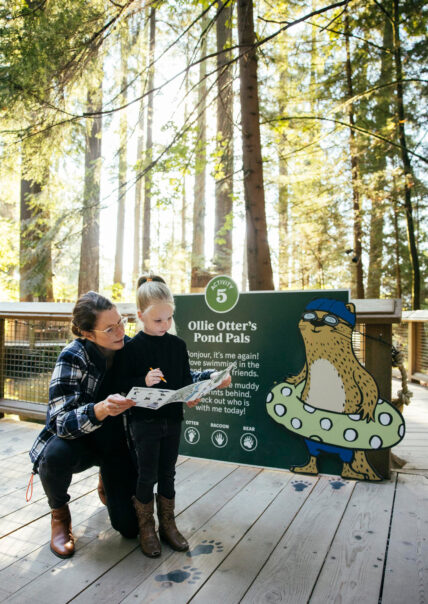 Cap Kids
Calling all adventurers! Capilano Suspension Bridge Park is a children's paradise, filled with amazing attractions and fun, interactive activities. Cross the suspension bridge, venture through some of the highest tree tops of North America, learn about history and our vibrant rainforest ecosystem, meet the birds of Raptors Ridge and most of all, have an amazing time.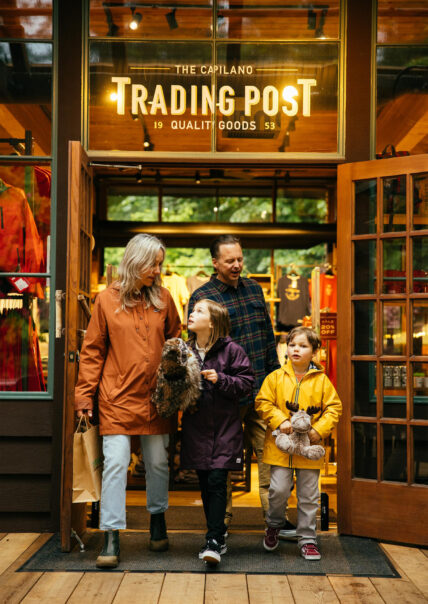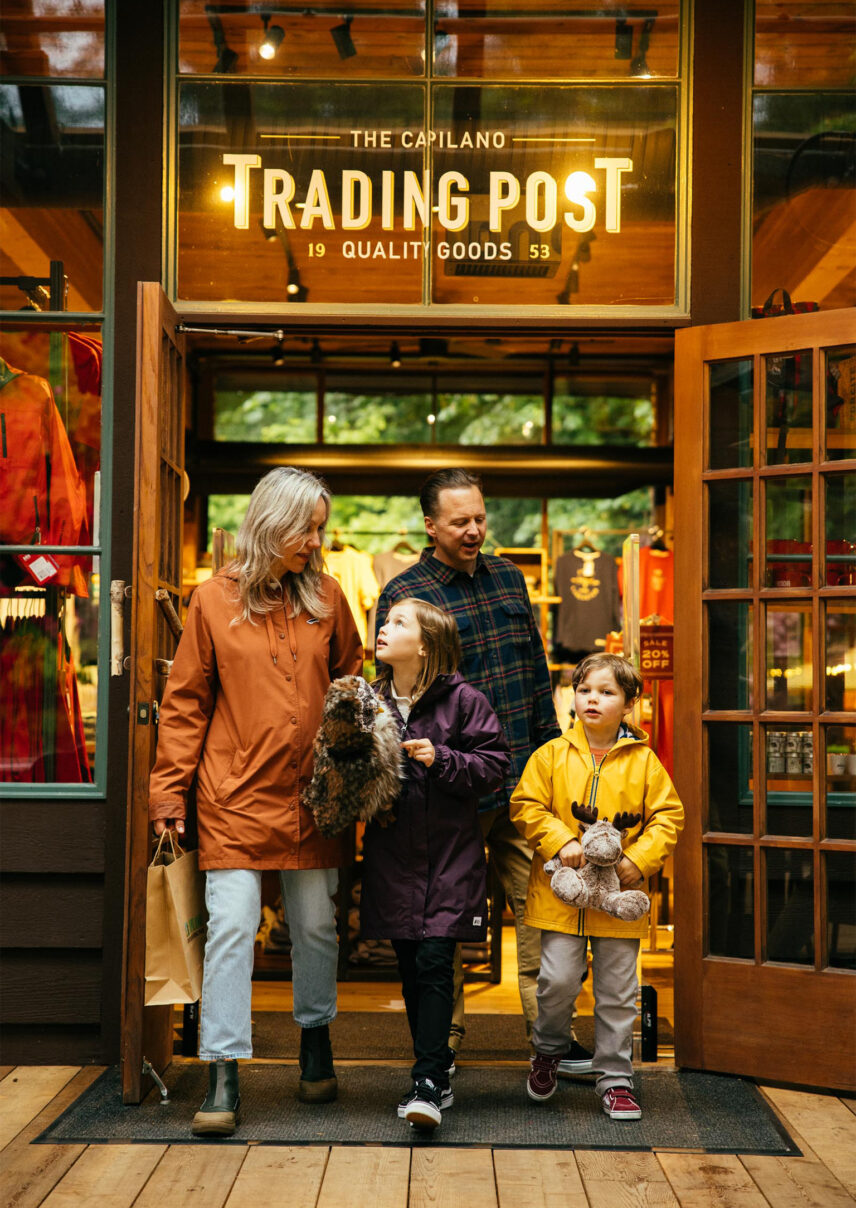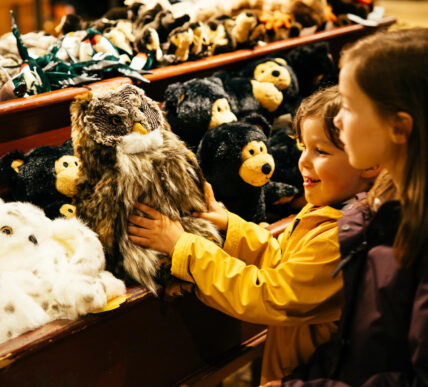 The Trading Post
Don't miss the Trading Post, where history sets the backdrop to exceptional shopping in over 6,000 square feet of custom branded goods, gifts, keepsakes, souvenirs and treats, all hand selected. There's truly something for everyone.