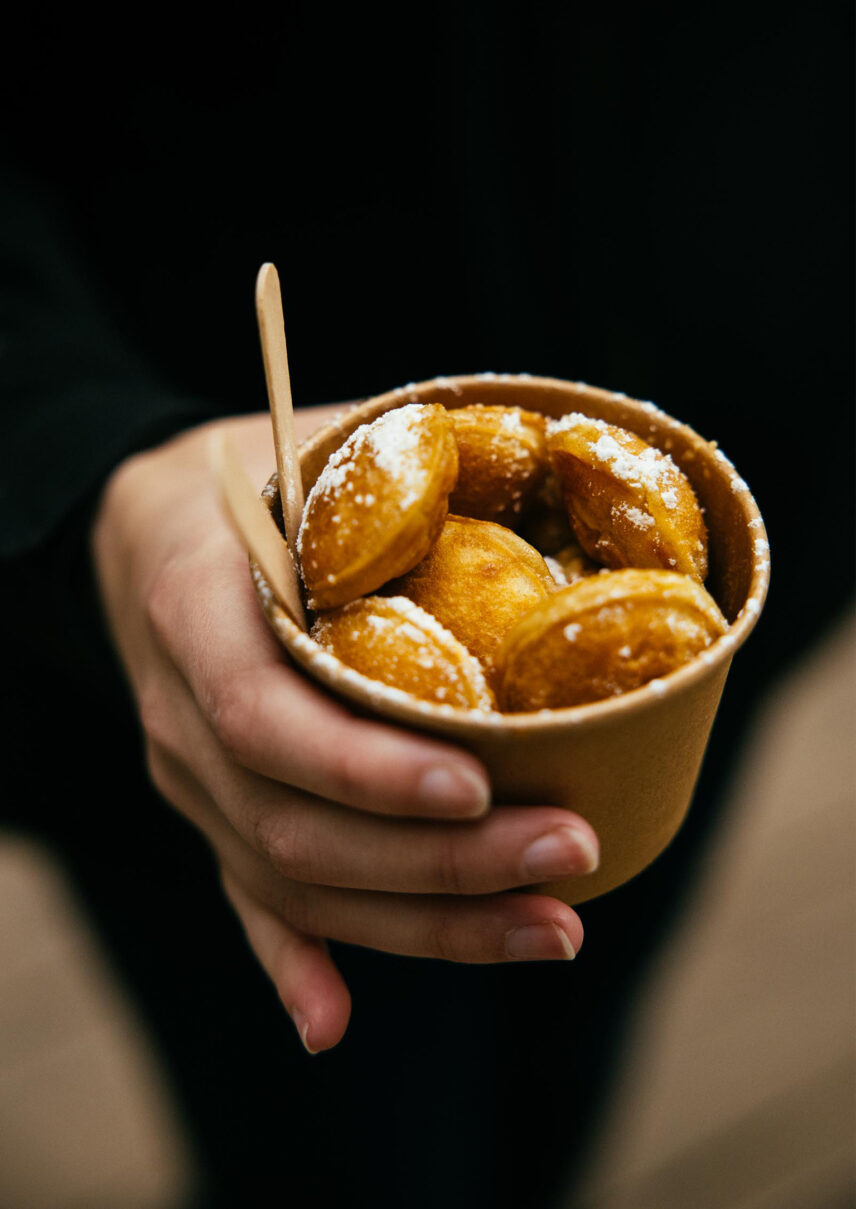 Dining Options to Satisfy Any Hungry Traveller
Specializing in locally sourced fare, we're proud to offer you a distinctly West Coast culinary experience, whether you're looking for a quick cappuccino pick-me-up from Beary Waffles, a sweet treat from The Cabin or a juicy Canadian sirloin beef burger from the Loggers' Grill. Perfect for any traveller on the go!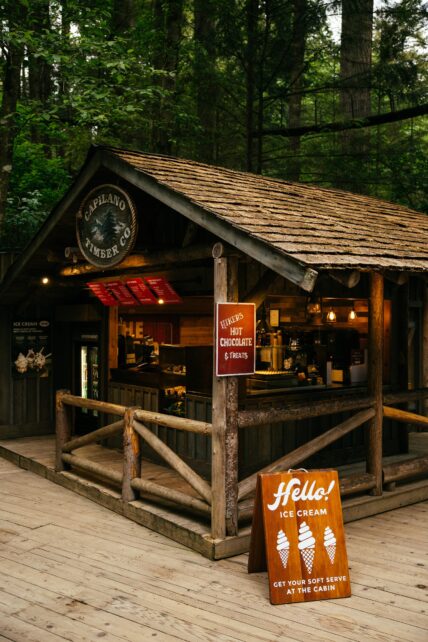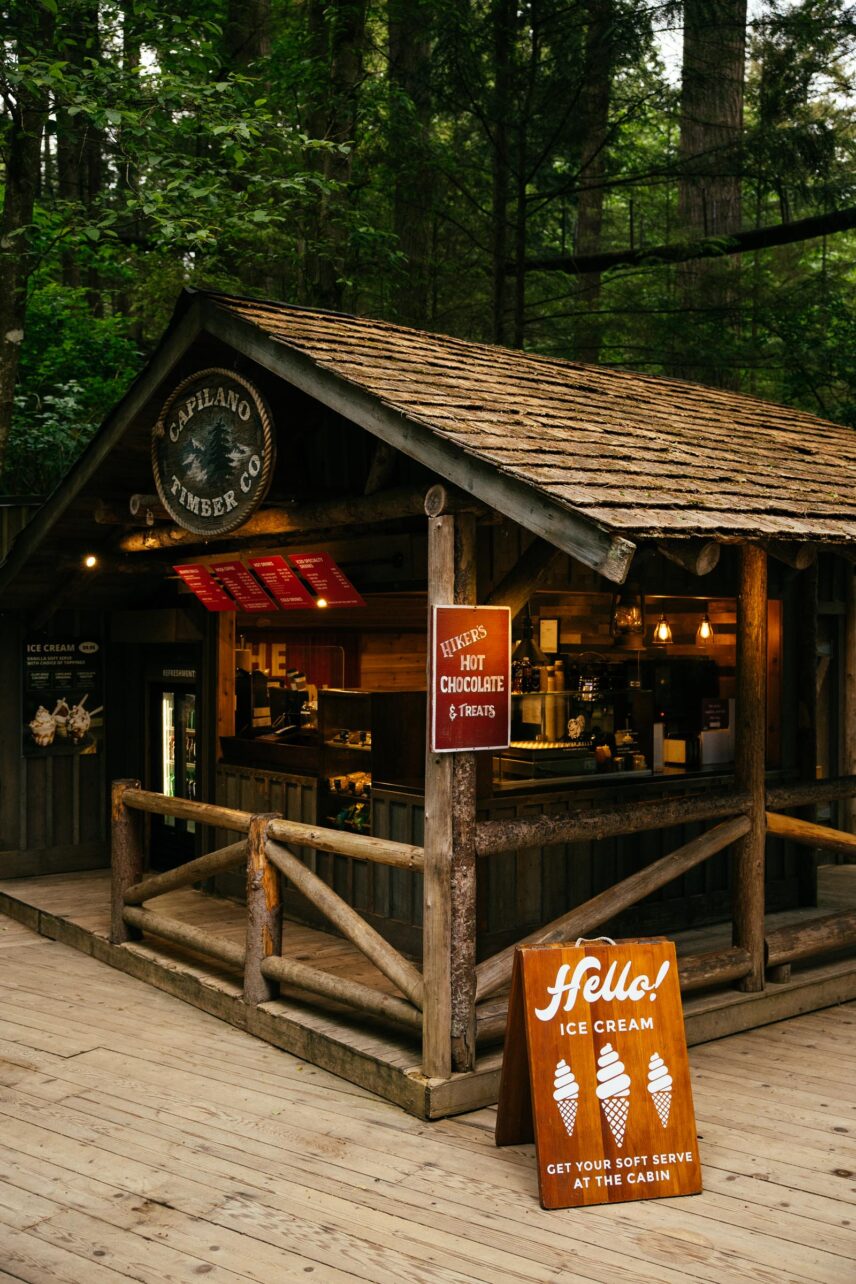 The Cabin
After venturing across the bridge to the west side of the Park, stop by The Cabin for a refreshing beverage, freshly baked goods or the Capilano famous Otter Balls!
Hours: 10 a.m. to 8:00 p.m.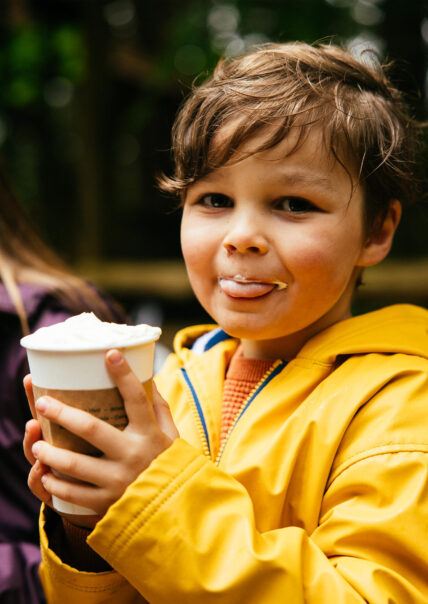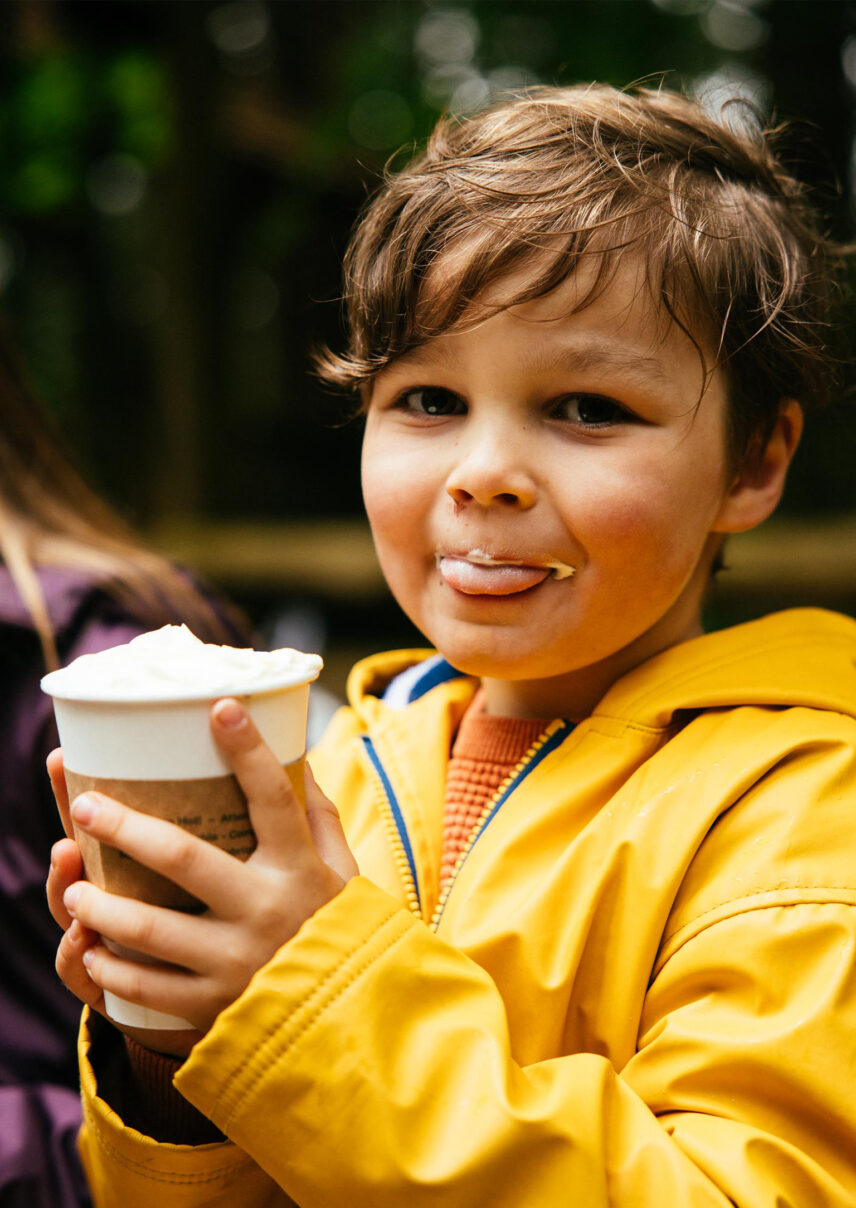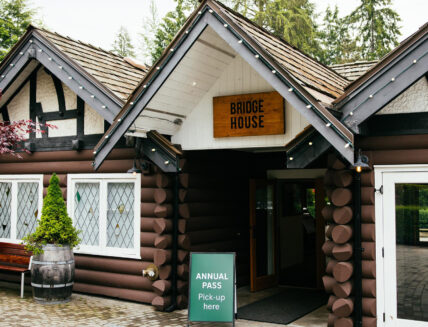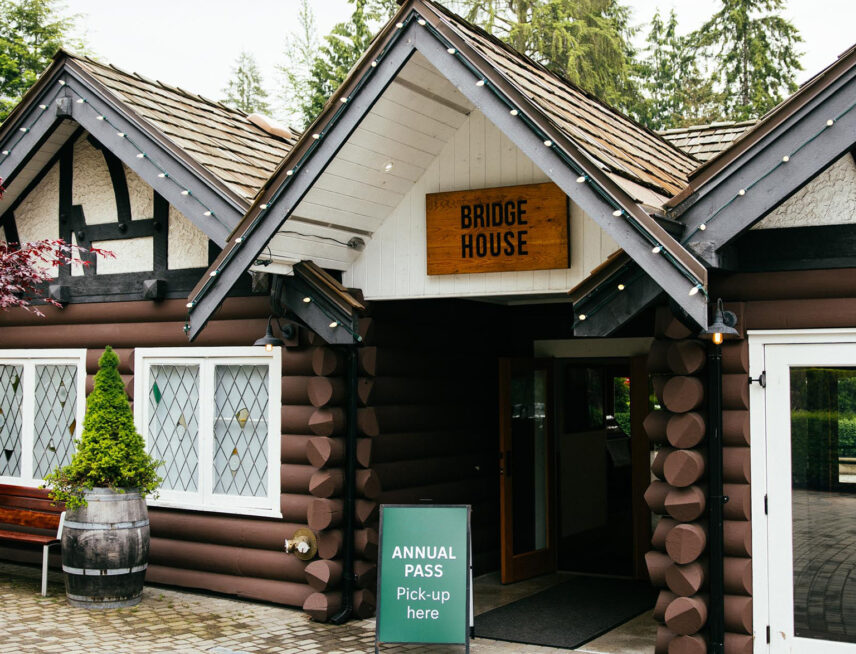 The Bridge House Cafe
Located outside the Park, across the road from the main entrance, the Bridge House Cafe serves locally roasted Moja Coffee, freshly made gourmet wraps and sandwiches, and delicious daily-baked muffins and scones.
Temporarily Closed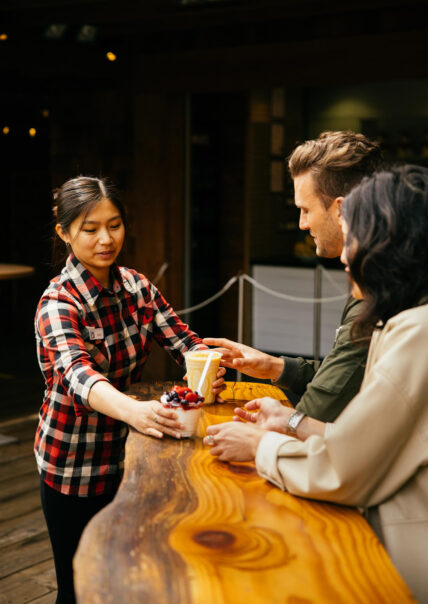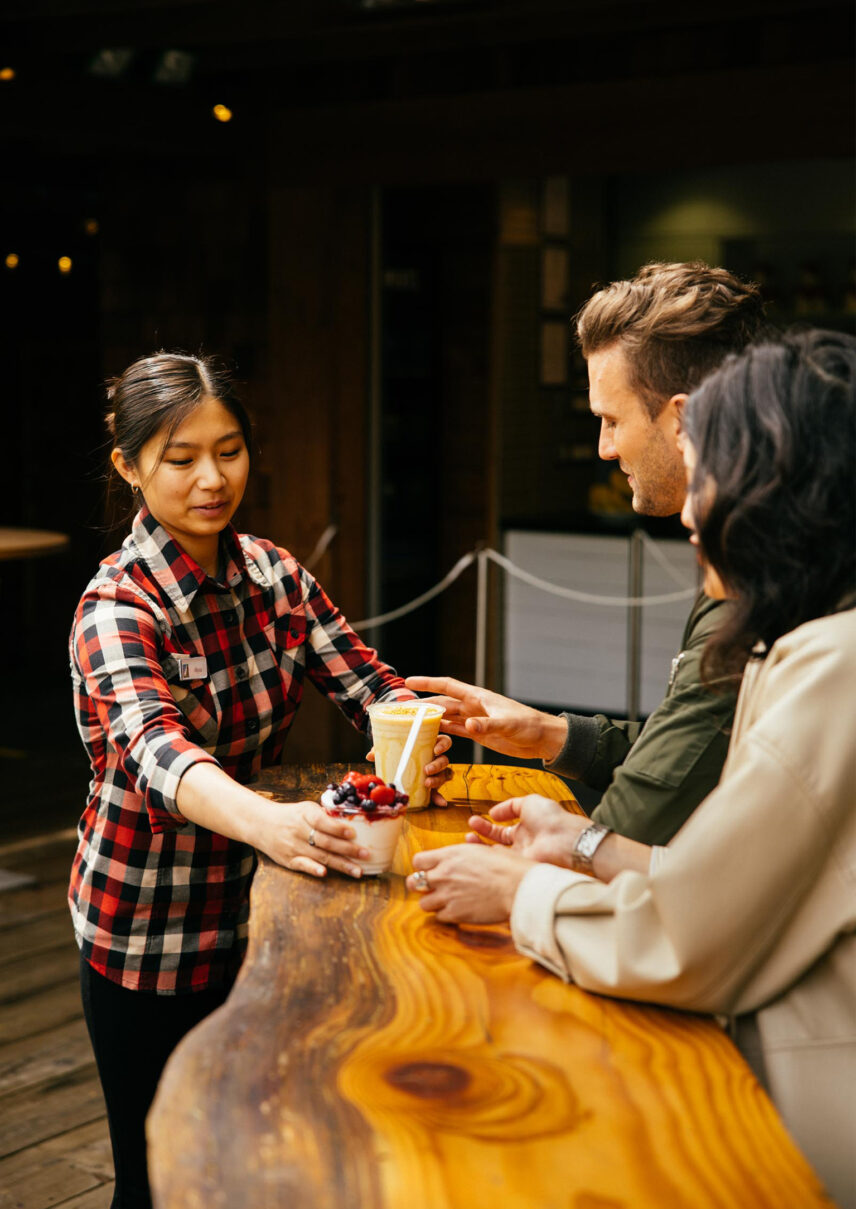 Beary Waffles
Beary Waffles offers incredibly tasty waffles with a selection of fun flavours, as well as lattes, cappuccinos and specialty hot chocolates.
Hours: 10 a.m. to 8:30 p.m.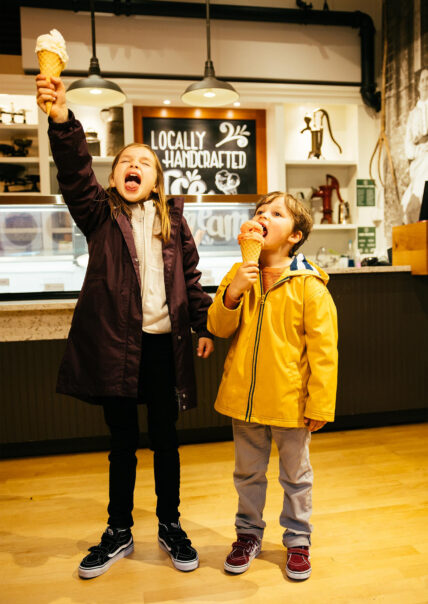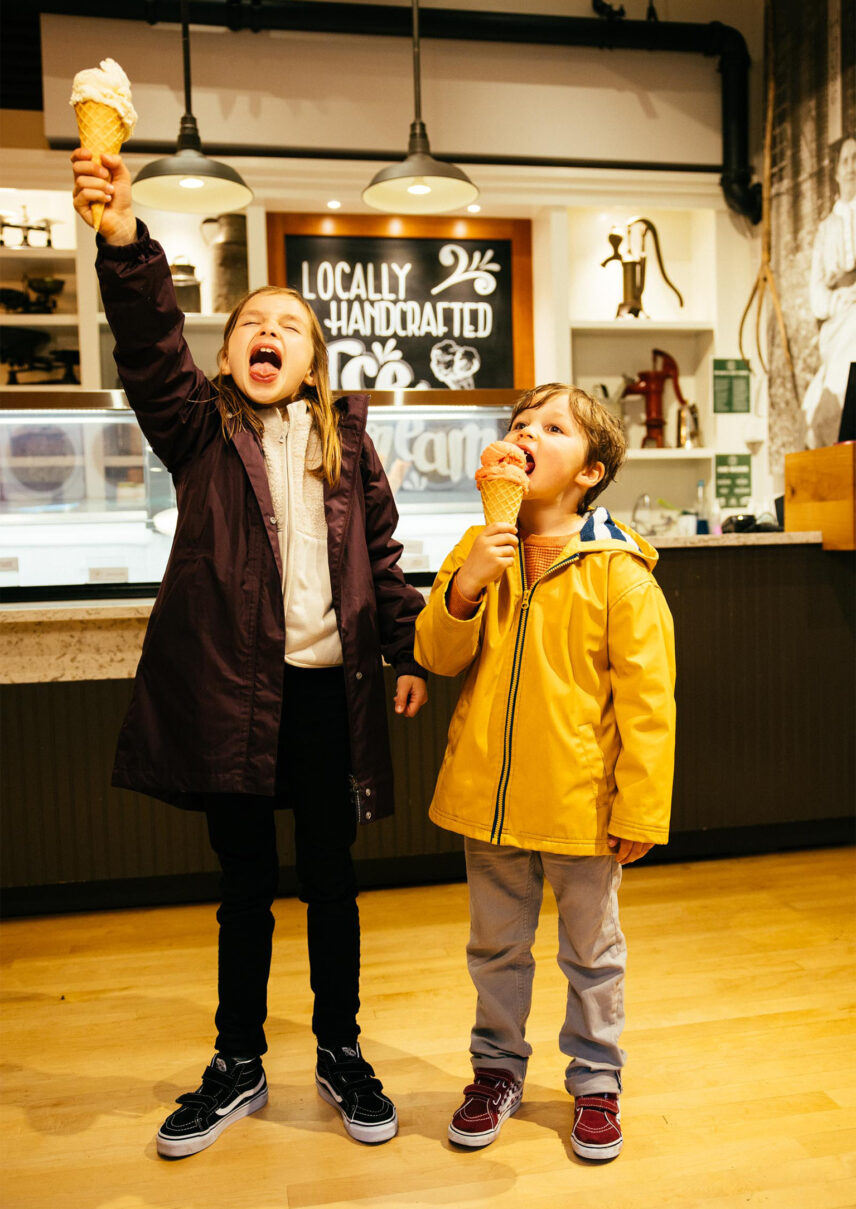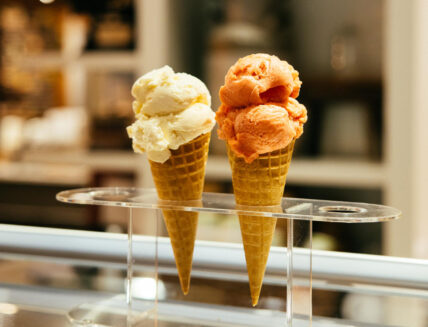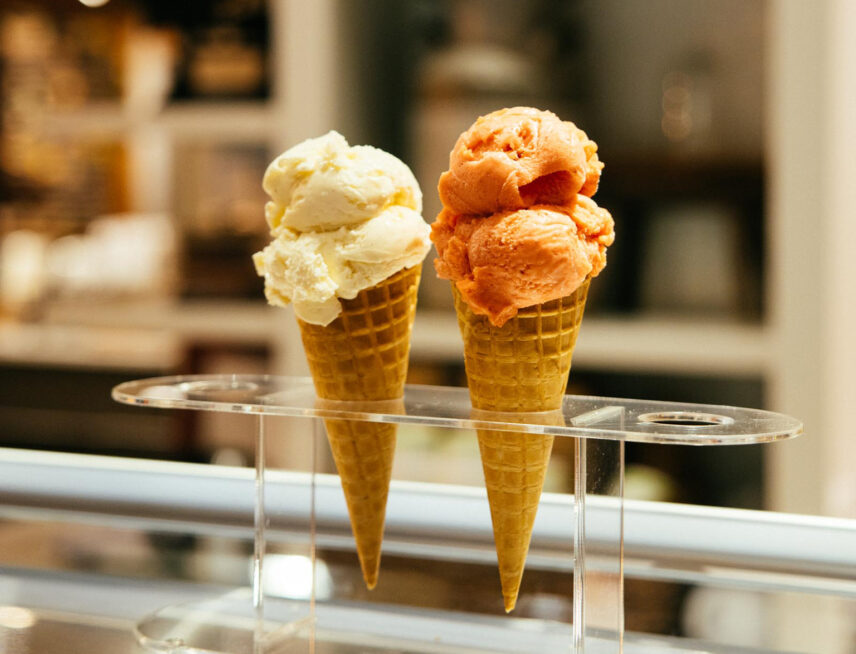 Ice Cream & Fudge
The ultimate on the go treat! We proudly serve Rocky Point Ice Cream at the Trading Post Gift Shop, which is handcrafted in small batches using locally sourced products. Favourite flavours include chocolate, strawberry lime, salted caramel, honey lavender and maple walnut. Mix n' match two flavours for the ultimate delight. Don't miss out on the Park's legendary home-made fudge with over 12 flavours to choose from, also available in the Trading Post Gift Shop.
Hours: 10 a.m. to 8 p.m.