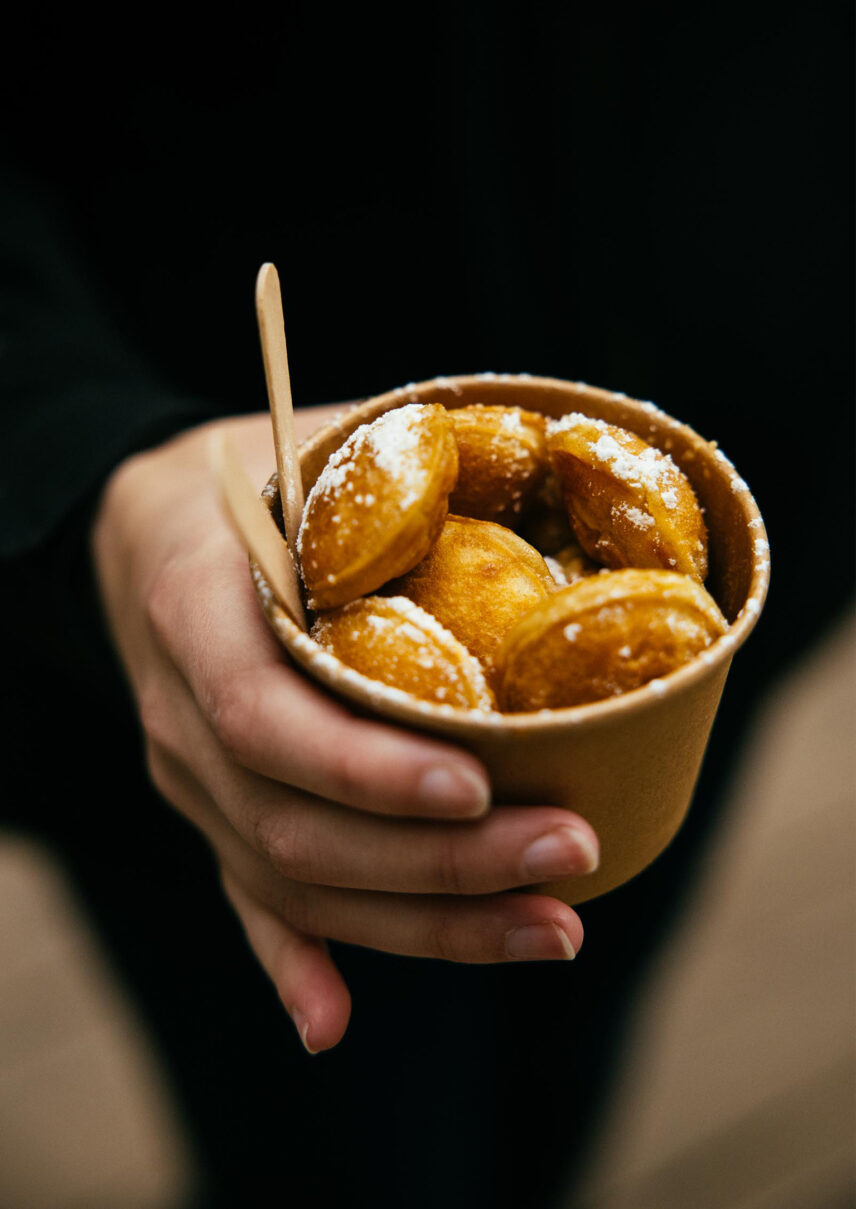 For the Adventurer's Appetite
Specializing in locally sourced fare, we're proud to offer you a distinctly West Coast culinary experience, whether you're looking for a quick cappuccino, a sweet treat from The Cabin or a burger from the Loggers' Grill.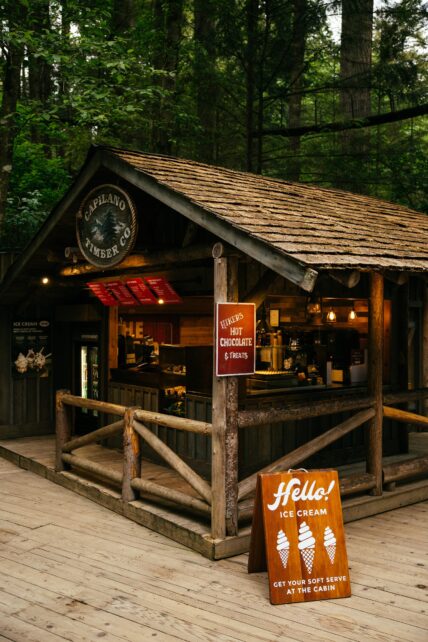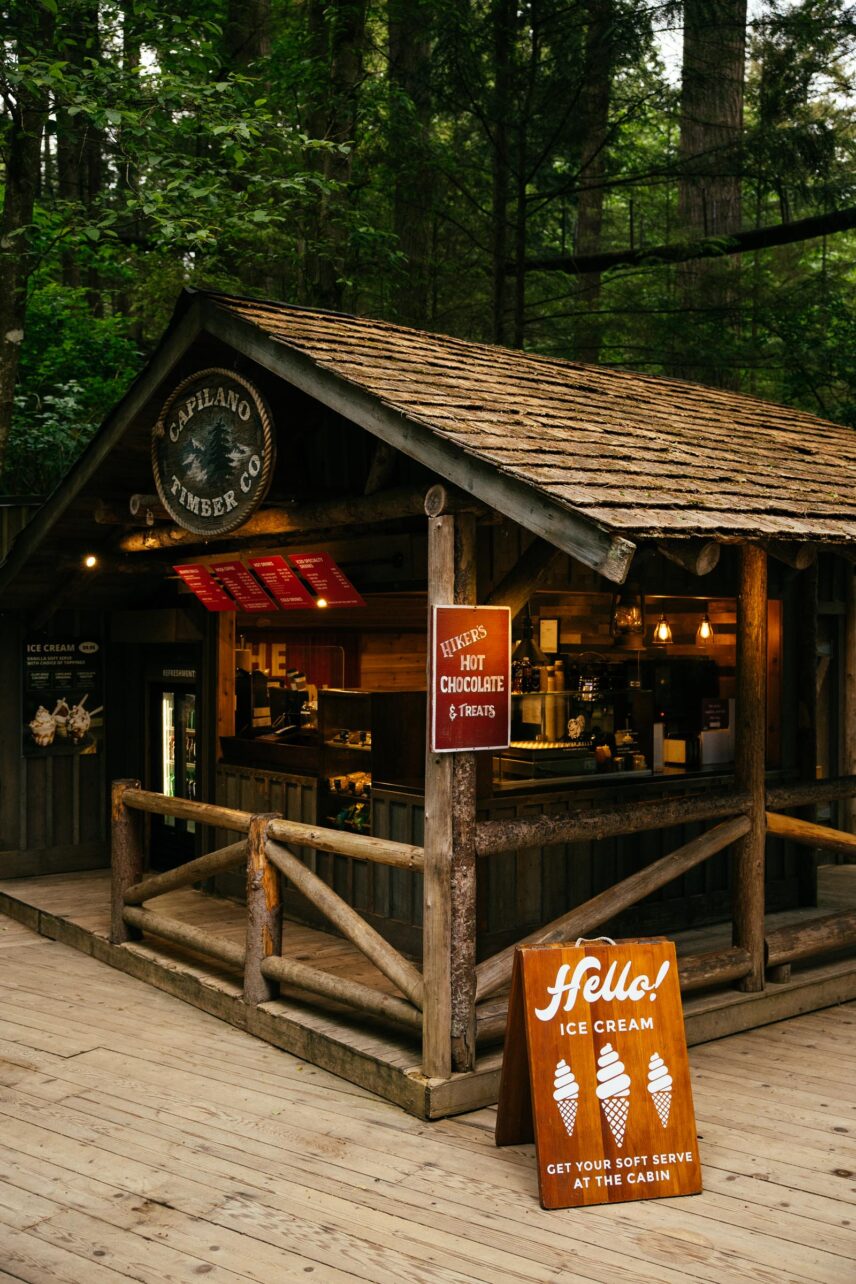 The Cabin
Once you reach the far side of the bridge, stop into the Cabin for a tasty beverage, fresh baked goods, or our famous Capilano Otter Balls.
Hours: 11 a.m. to 9:30 p.m.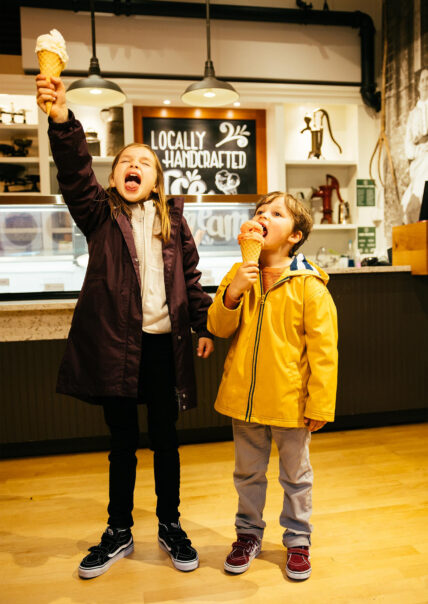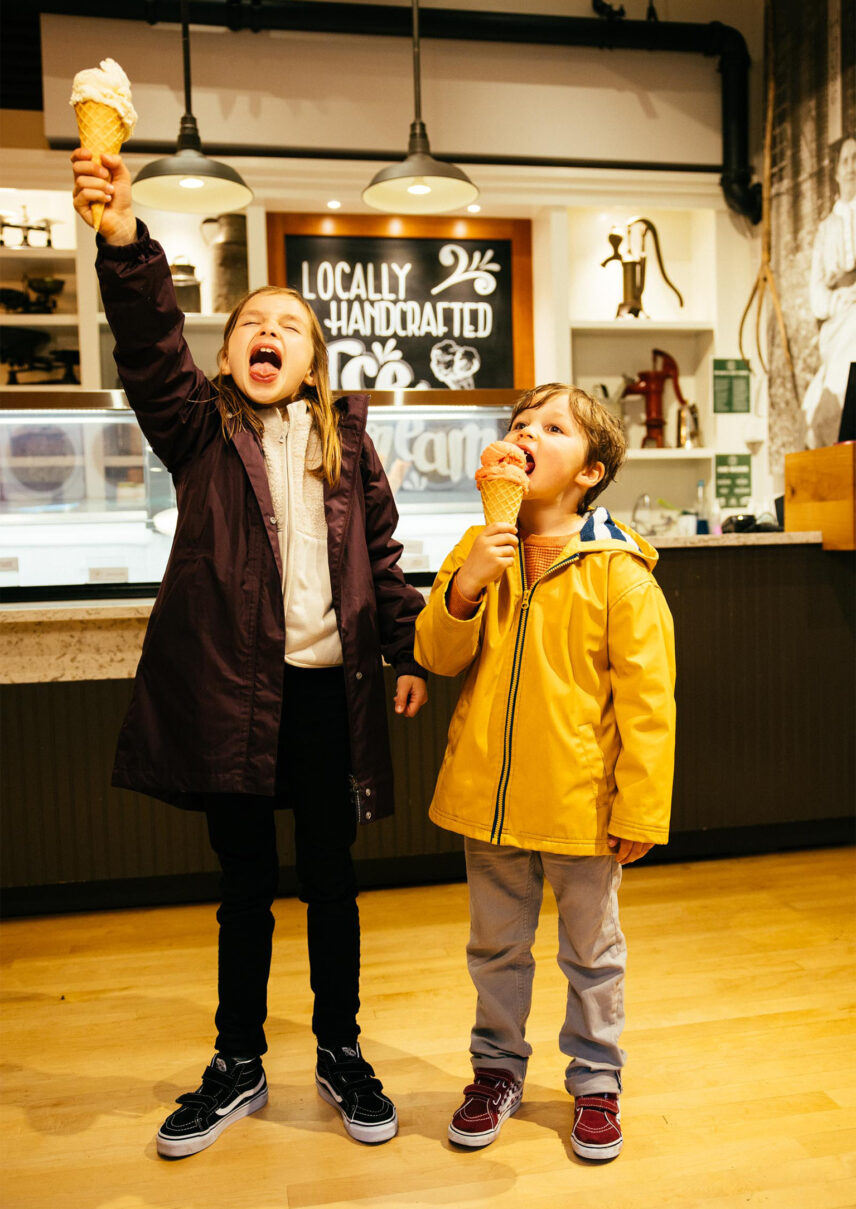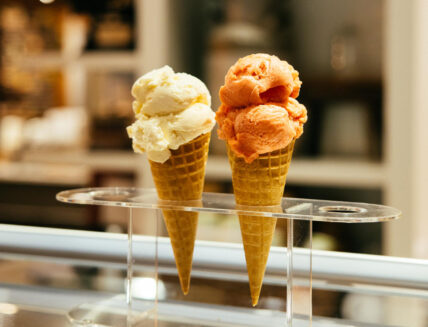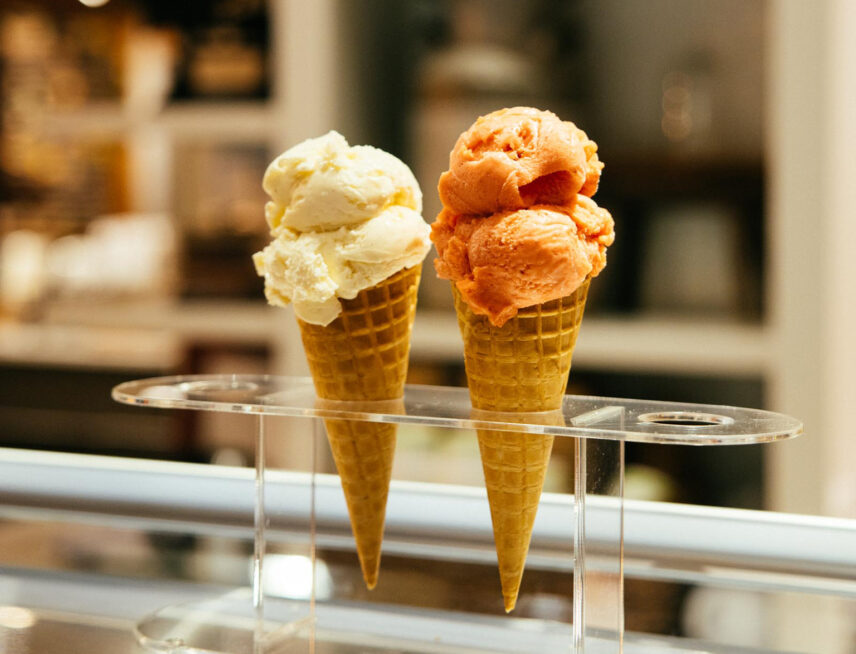 Ice Cream & Fudge
The Trading Post is where we proudly serve local, small batch Rocky Point Ice Cream in flavours like chocolate, strawberry lime, salted caramel, honey lavender and maple walnut. That's where you'll find our legendary homemade fudge too.
Hours: 11 a.m. to 9 p.m.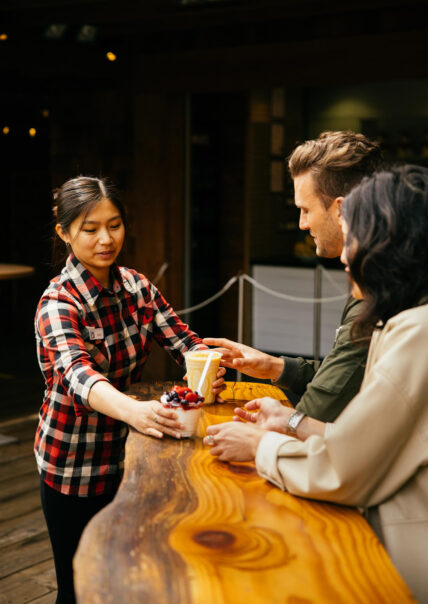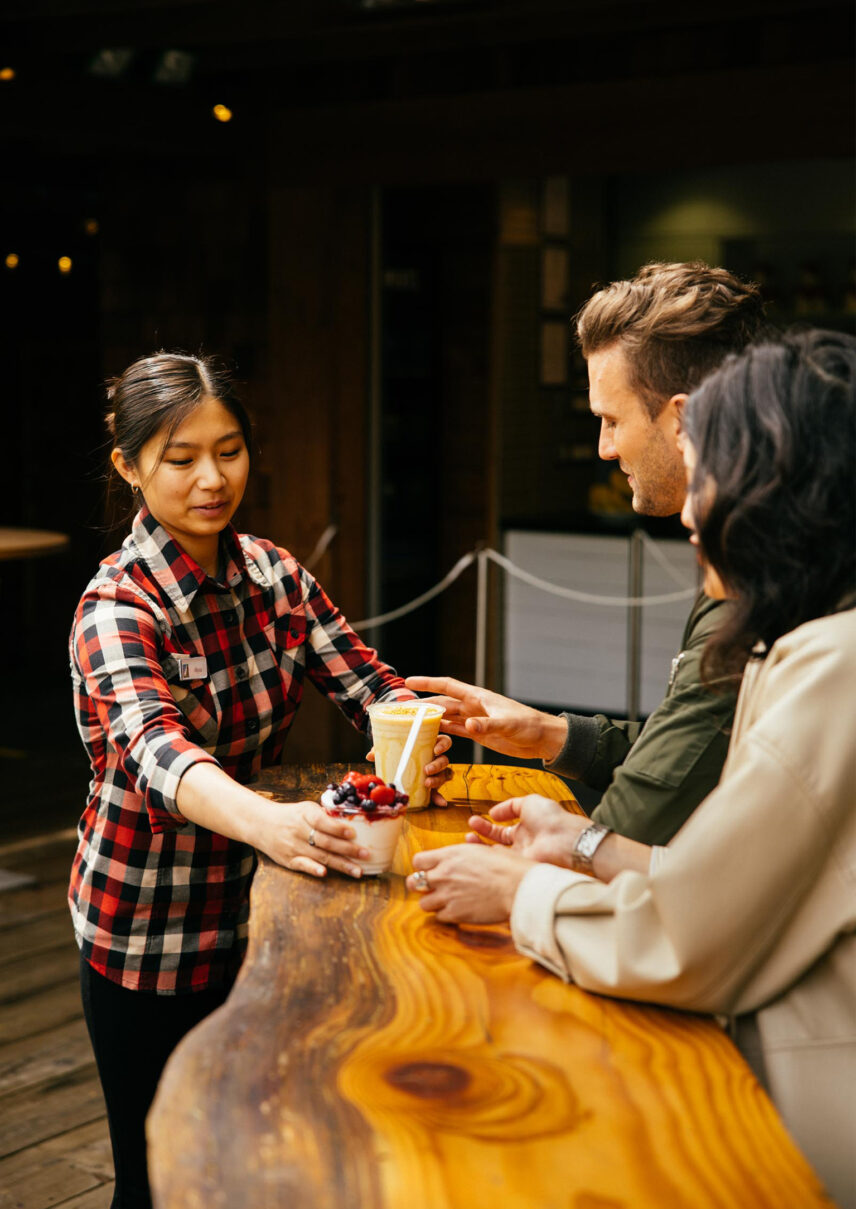 Beary Waffles
Beary Waffles will get your tummy growling for tasty house-made waffles, as well as lattes, cappuccinos and specialty hot chocolates.
Hours: 11 a.m. to 10 p.m.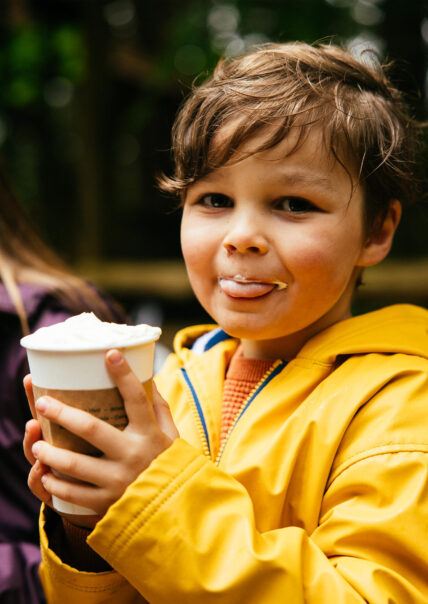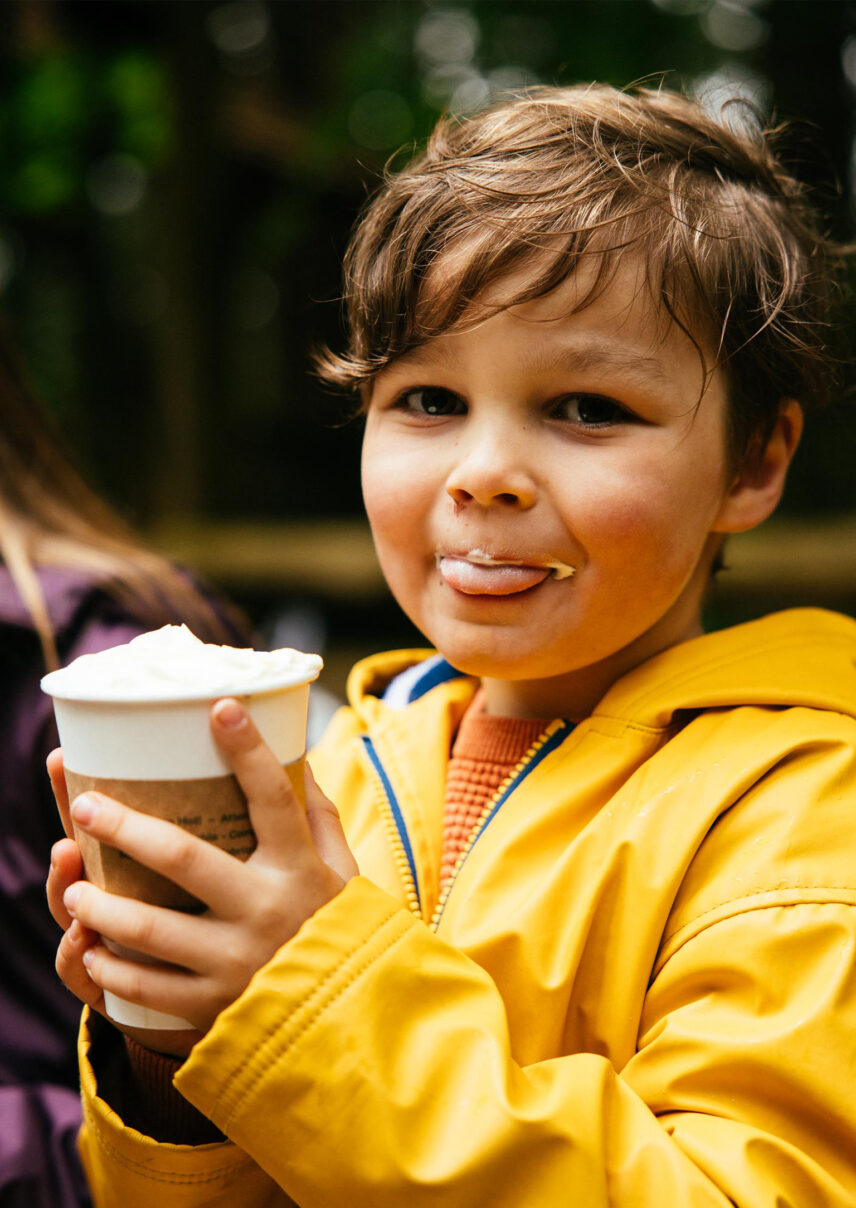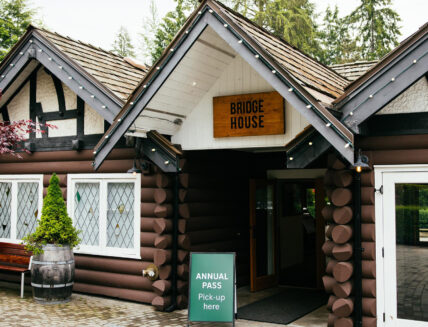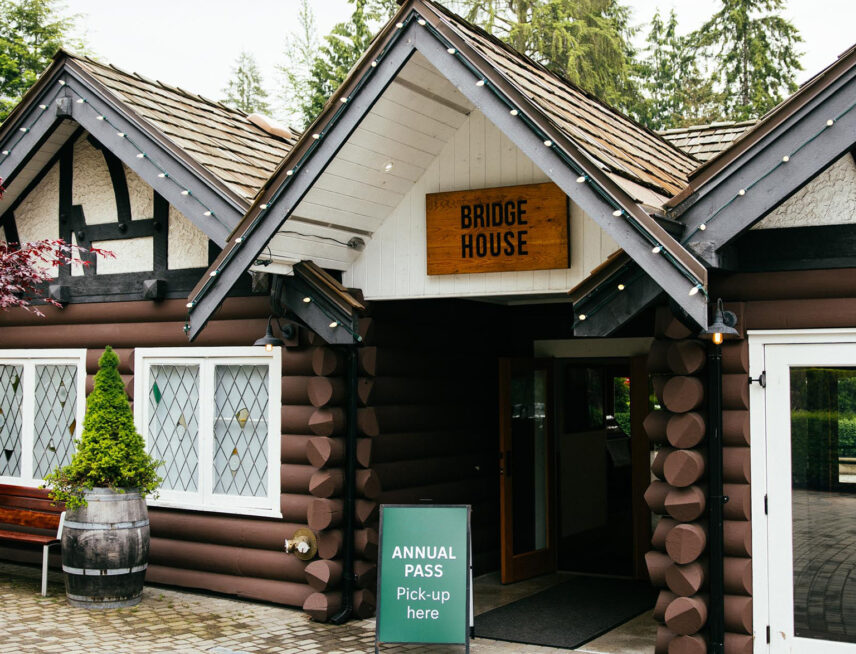 The Bridge House
Across the road from the main entrance and outside the Park, the Bridge House serves locally roasted Moja Coffee, freshly made gourmet wraps and sandwiches, and delicious daily-baked muffins and scones.
Temporarily Closed