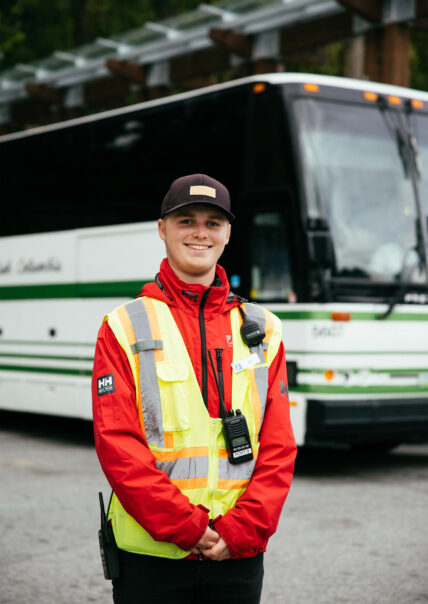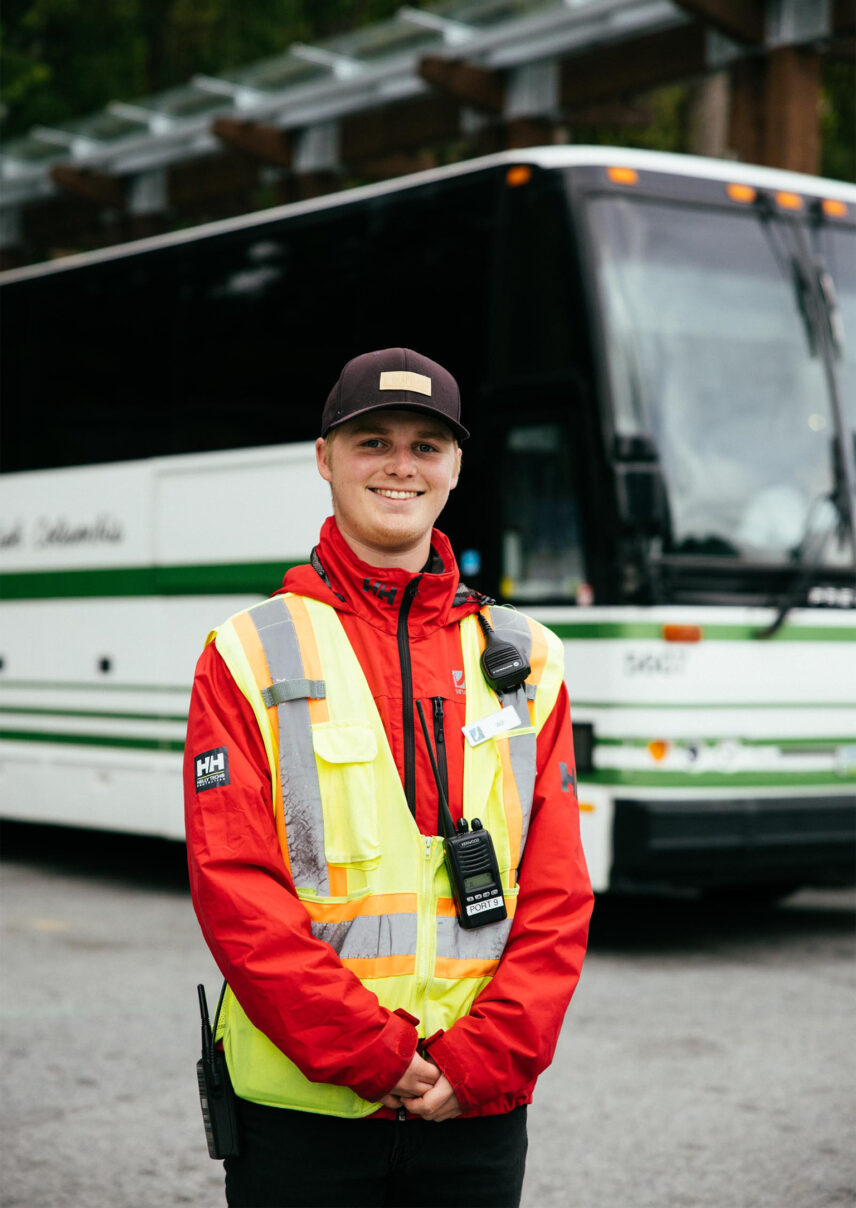 Only a 15-Minute Drive from Downtown Vancouver
Capilano Suspension Bridge Park is easily accessible by public transit or, even better, by hopping on one of our free shuttle buses that leave from Canada Place.
By Free Shuttle
Hop on the free shuttle from Downtown Vancouver with a return service from the Park. Proof of Park admission is required for return service on the shuttle.
---
By Car
Please note, during peak periods, parking can be limited. Please click the button below for our overflow parking map.
From Downtown Vancouver: Head west on Georgia St. up the Stanley Park causeway over Lions Gate Bridge then take the North Vancouver exit to Marine Drive. Turn left up Capilano Road for 1.6 km (1 mile).
From the Ironworkers' Memorial Second Narrows Bridge: follow Highway #1 (Trans-Canada Highway) heading west, take the Capilano Road Exit (#14) and travel north 0.8 km (half a mile).
For Uber, Lyft or car share, you can be dropped off and picked up right by the crosswalk, across from the entrance to the Park.
---
By Transit
Directions to Capilano Suspension Bridge Park from Downtown Vancouver, ride the SeaBus to Lonsdale Quay, then take the #236 bus to Capilano Suspension Bridge Park.
From Phibbs Exchange, North Vancouver, take bus #232 and get off at Edgemont Boulevard and Capilano Road.
The #246 bus from Downtown Vancouver stops at Granville Skytrain, Burrard Skytrain, and various bus stops on West Georgia Street. Get off at Ridgewood Drive and Norcross Way then walk North on Capilano Road.
For more transit information, visit translink.ca or call 604.953.3333.
TIP: If you're coming by SkyTrain or SeaBus and buying single-trip Compass tickets, buy your return ticket in advance at the SeaBus or SkyTrain station to cover your entire transit trip to Capilano Suspension Bridge Park and back.
---
By Bike
From Downtown Vancouver, take the bike lane down Georgia St, cross the scenic Lions Gate Bridge and take the exit to North Vancouver. Head north on Capilano Road for 1.6 m (1 mile). Ample bike racks can be found in front of the Bridge House and the entrance to the bus parking lot; make sure to lock your bike.
CAUTION: this ride involves significant hills, and some busy sections of Capilano Road do not have a bike lane. Local bike shares do not have a station at Capilano Suspension Bridge Park.