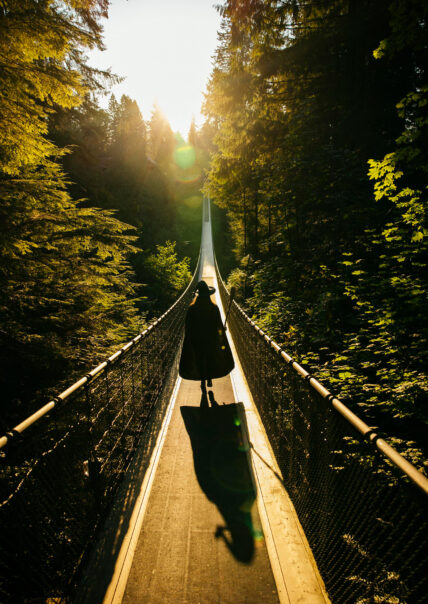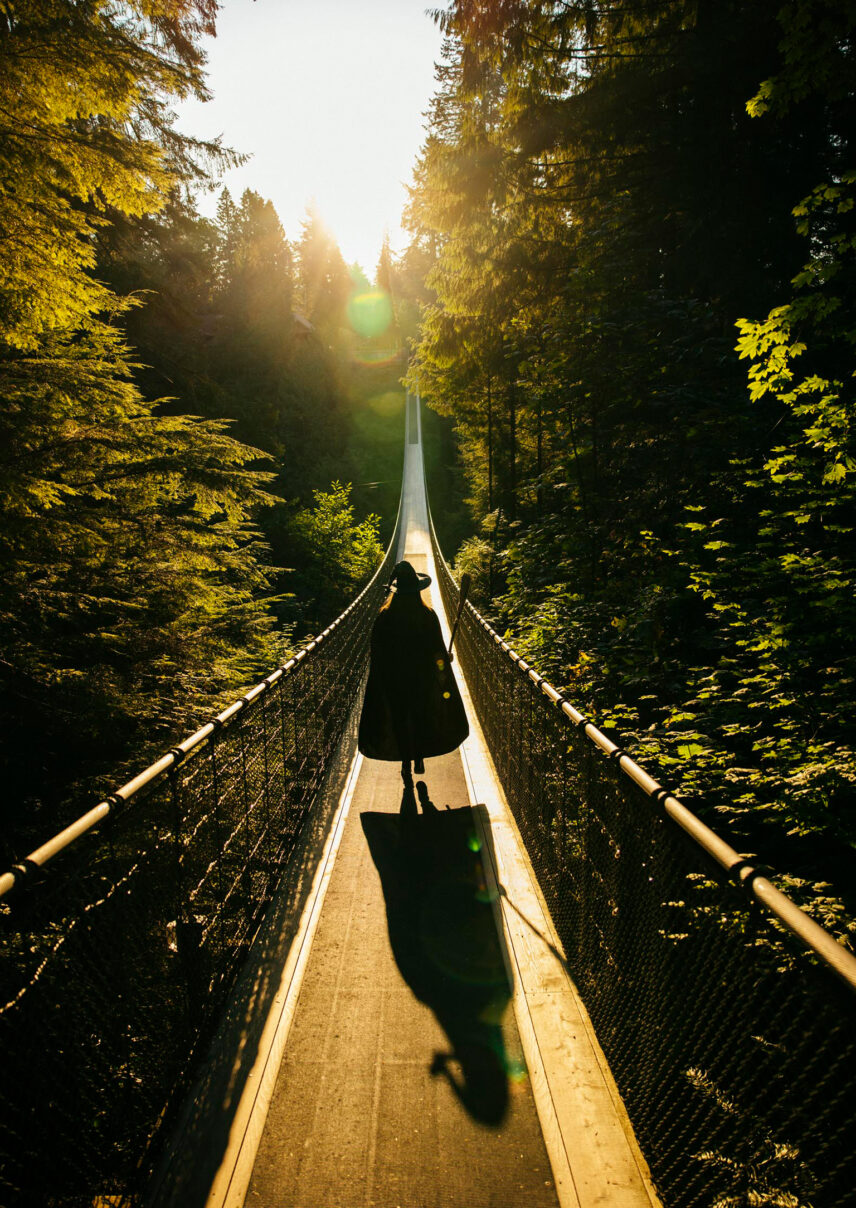 A Spook-tacular Time
October 13 – 31, 2023

Looking for Halloween activities in Vancouver that the whole family can enjoy? Then look no further! Take a thrilling journey through Capilano Suspension Bridge Park's Canyon Frights—if you dare! The spirits of the past come to life as they enjoy a Halloween gathering reminiscent of a Victorian 'Fall Fair'. The Park, illuminated for the occasion, sets the perfect atmosphere as the festivities take an unexpected twist revealing a turn of ghostly events in the rainforest.
Halloween Fun
Grab your best (family-friendly) costumes for piles of pumpkins and spooky surprises. Kids of all ages can get in on Halloween-themed games with petrifying prizes. And if that wasn't enough of a hoot, the owls of Raptors Ridge will be here from 10 a.m. to 5:30 p.m. on weekends.


Canyon Frights is included in the price of admission.
Park Hours: 10 a.m. to 8 p.m.
Costume Guidelines for Event Attendees:
Costumes should be child-friendly and may not be obstructive, offensive or violent. Costume masks will not be permitted. Costumes should not contain sharp objects, pointed objects or materials that may accidentally strike another guest. Costumes should not contain any weapons which resemble or could easily be mistaken for an actual weapon. Guests who do not adhere to these guidelines may be refused entry, unless their costume can be modified to meet the above standards.
Canyon Frights Gives Back
Canyon Frights is proud to support the BC Professional Fire Fighters' Burn Fund with partial proceeds from admissions donated to fire and burn education in schools throughout British Columbia, as well as supports Burn Camp. To date, Capilano Suspension Bridge Park has donated over $578,000 to this worthy program through Canyon Lights and other initiatives.