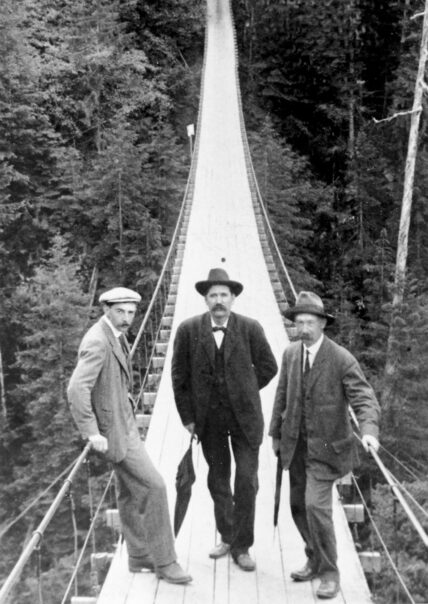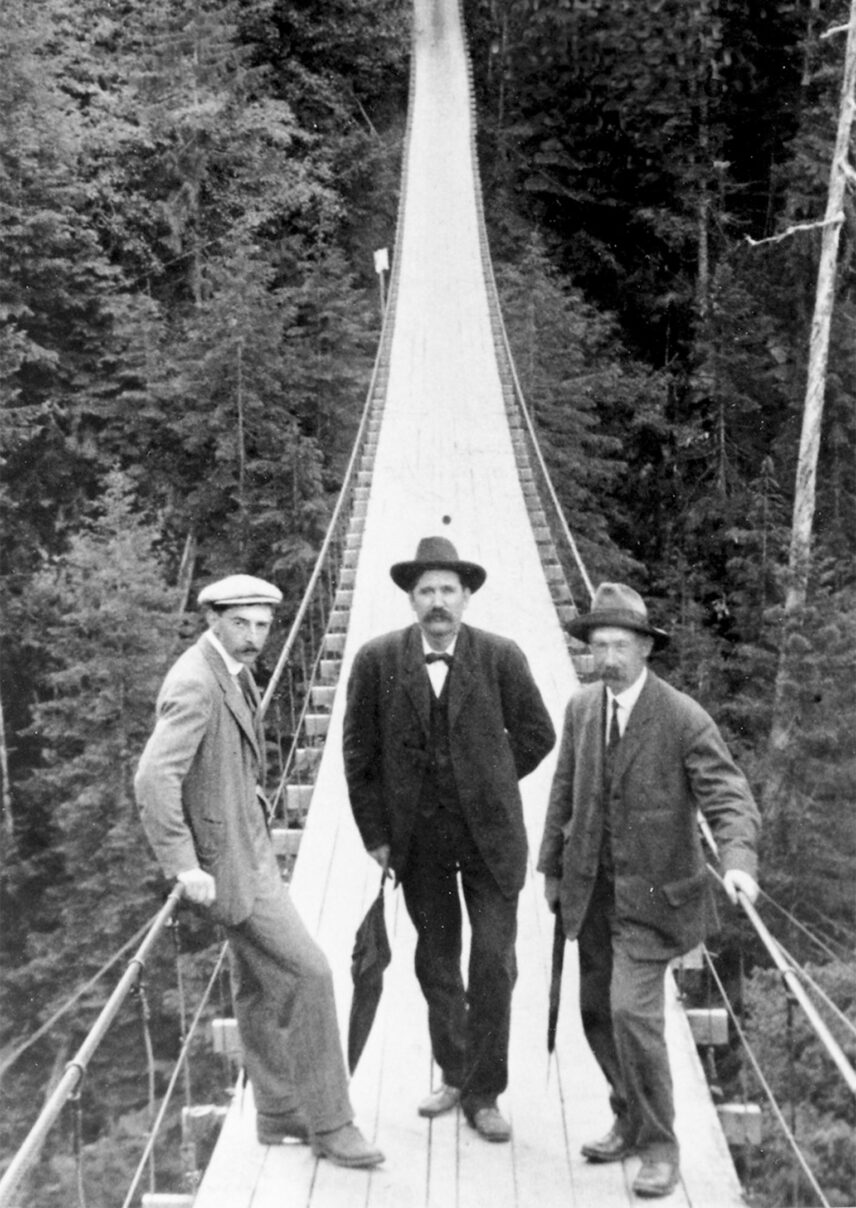 A Storied Past
It all started in 1889, when a simple footbridge was suspended across the Capilano Canyon. More than 130 years later, it's come a long way—and not only in terms of its engineering experience!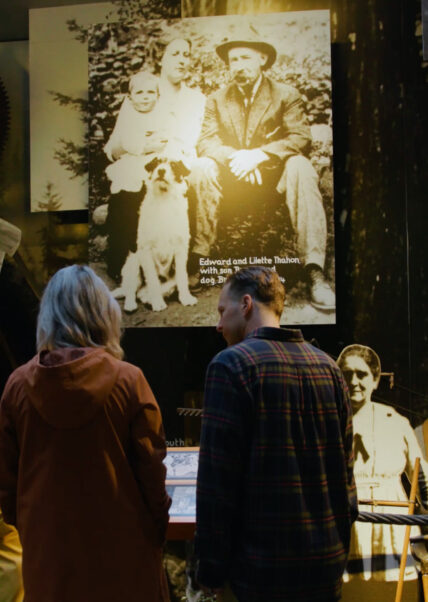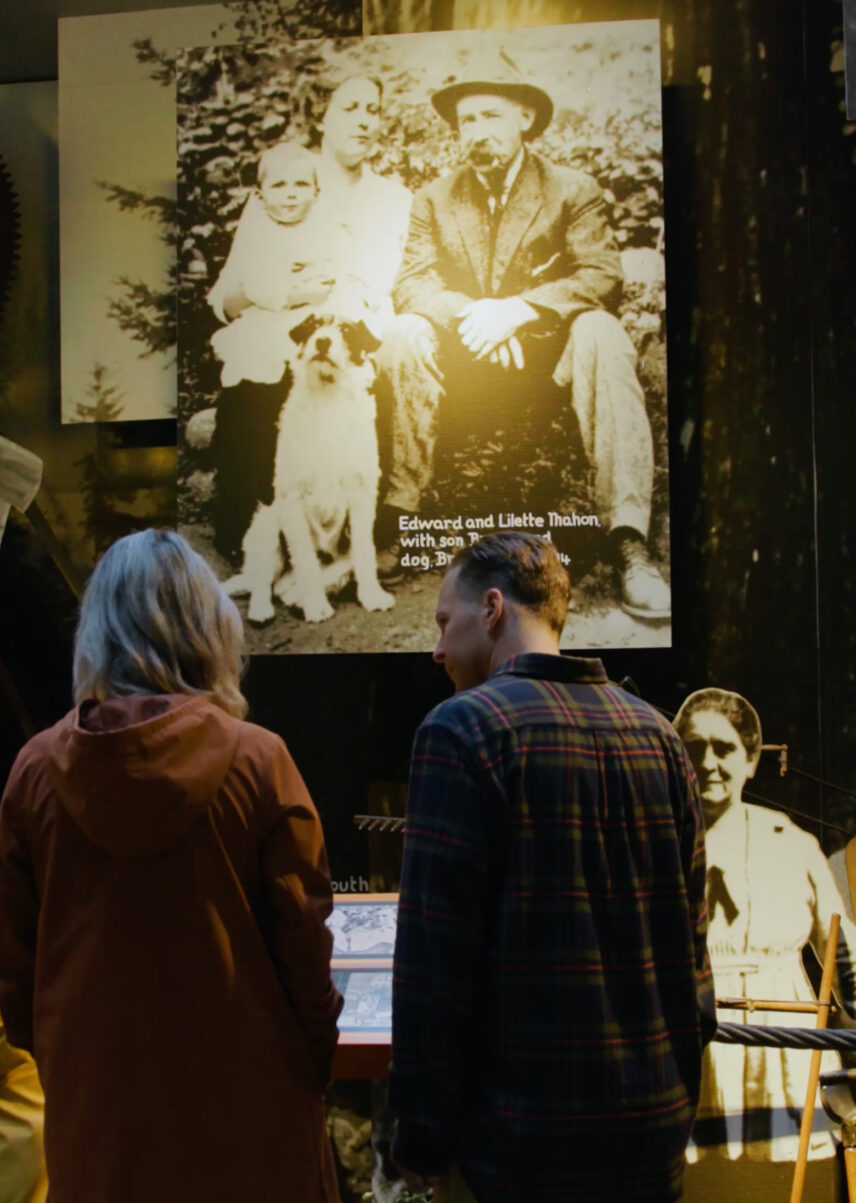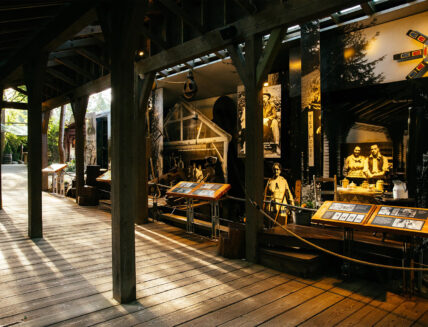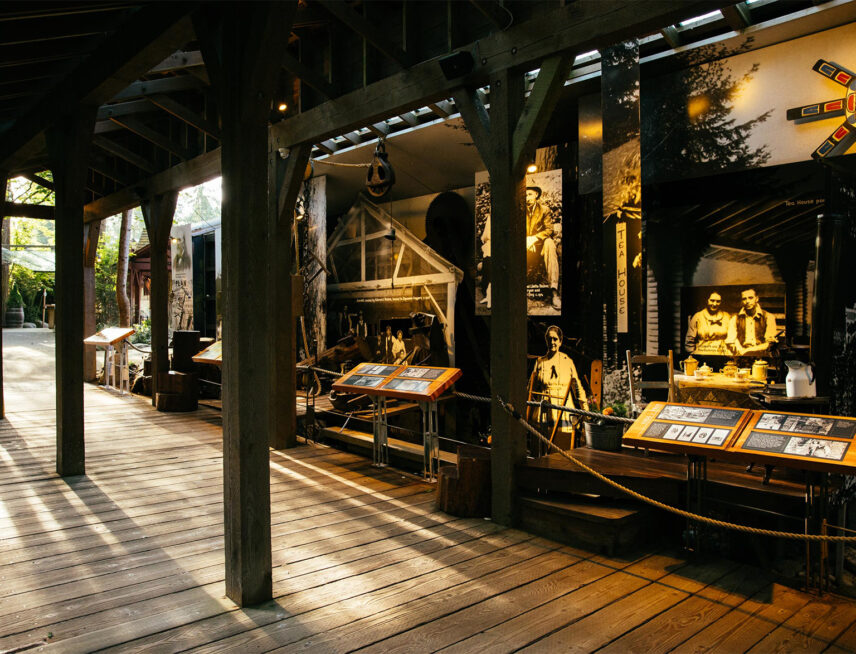 Story Centre
Informational panels, photomurals, artifacts and antiques chronicle the early history of Capilano Suspension Bridge Park.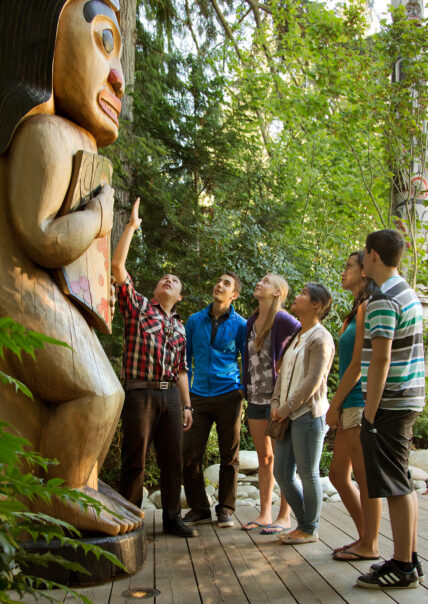 History, Culture & Nature Talks
Learn about the fascinating history of Capilano Suspension Bridge Park, from its earliest days to today. Visit Kia'palano and hear the stories of local Indigenous culture. Explore the rainforest and learn about the unique ecology of its West Coast setting.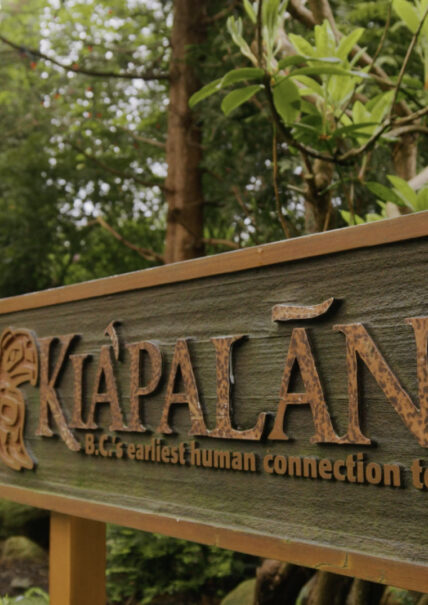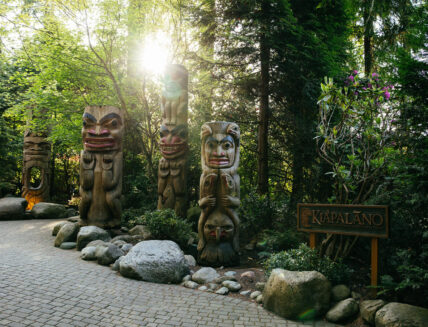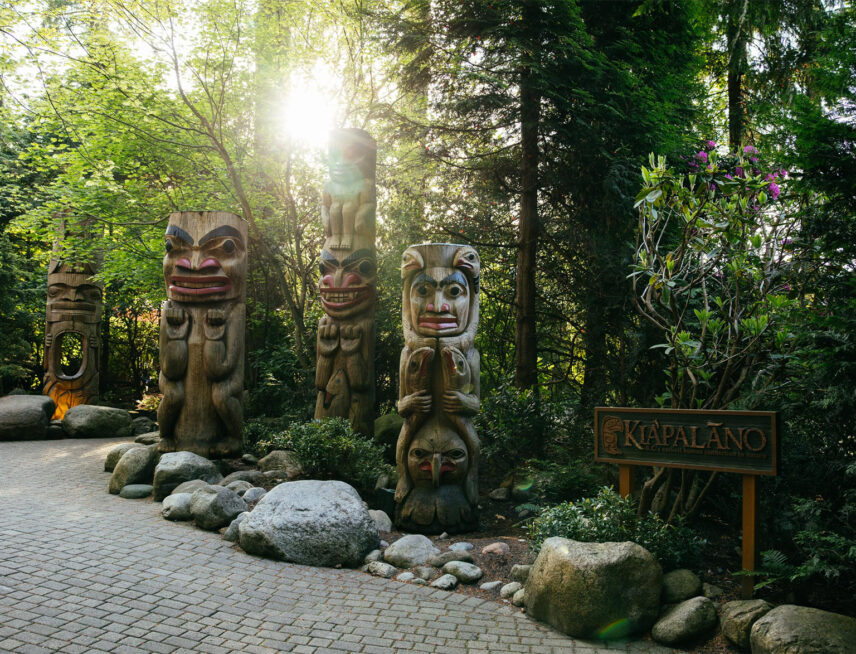 Kia'palano
Get a glimpse into the lives of the Indigenous people who have called this land home for millennia and learn about the connection between their culture and the natural world.